Vanuatu Ferry Ltd issued with registration certificate for new ship
April 23, 2021 5:05 pm | Posted in Business News | Share now TwitterFacebook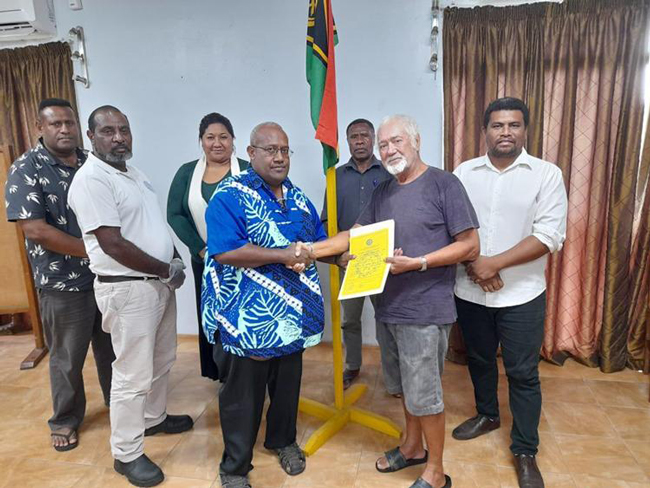 The Office of the Maritime Regulator (OMR) has issued Vanuatu Ferry Ltd with a Certificate of Provisional Registration under the Shipping Act as part of the application process to bring a new vessel to Vanuatu.
Registered in Vanuatu and operating two vessels, Vanuatu Ferry Ltd will be boosting its fleet with the arrival of this third ship.
The Minister of Infrastructure, Jay Ngwele, responsible for shipping presented the certificate to the management of Vanuatu Ferry Ltd in the presence of OMR recently.
This certificate of provisional registration is granted for three months, said OMR Senior Legal Officer, Lloyd Fikiasi.
He explained that during the three months period, the company is obligated to work on certain requirements for permanent registration.
A permanent registration is issued for a period of five years, he added.