Vanuatu Craft HACCP Certified Hazard Analysis Critical Control Points
September 4, 2021 2:17 am | Posted in Business News | Share now TwitterFacebook
By Josepheen Tarianga & Kizzy Kalsaku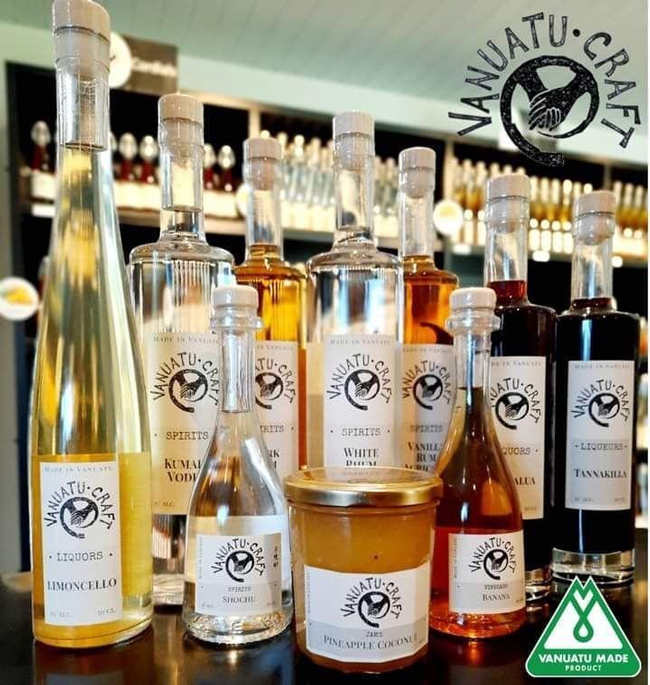 Vanuatu Craft is now a newly Hazard Analysis critical control points (HACCP) certified Vanuatu business.
Manager of Vanuatu Craft, Nathalie Lamoureux states that Vanuatu Craft is funded by the Vanuatu Chamber of Commerce and Industry (VCCI) for the HACCO certification. Dion Palu is the consultant sent by VCCI that had been sent to Vanuatu Craft to help prepare for the certification.
"We started preparing in November 2020, the process was very long as we needed to comply with all the set requirements before we can be audited," she says.
HACCP is a management system in which food safety is checked through the analysis and control of biological, chemical, and physical hazards from raw material production, procurement and handling, to manufacturing, distribution and consumption of the finished product.
Therefore, being certified means that Vanuatu Craft can now export more of its products abroad as it means Vanuatu Craft is at international standard. All processes and food safety follow a strict guideline, so it guarantees the quality of our products when it gets to the consumer.
"This certification will facilitate a lot of export to our neighbouring countries of Australia and New Zealand especially if we want to work with supermarkets or specialized distributors who require being HACCP certificated" says the Vanuatu Craft manager.
All Vanuatu Craft products are now HACCP certified from jams, vinegars, alcoholic beverages and more. With the export markets, Vanuatu craft has value added to its business as this means a huge growth in markets abroad.
"Now that we are AJCP certified we are now looking to open markets abroad and we have a few markets already in place. We already have a project going on that we are still in discussion about but we are excited. We are very proud of this establishment as it not only reflects our business but shows that Vanuatu despite being a small country we comply with and are up to industrial standards." Says Lamoureux