Statistics take over cattle counting from Livestock
April 11, 2022 12:18 am | Posted in Business News | Share now TwitterFacebook
By Len Garae.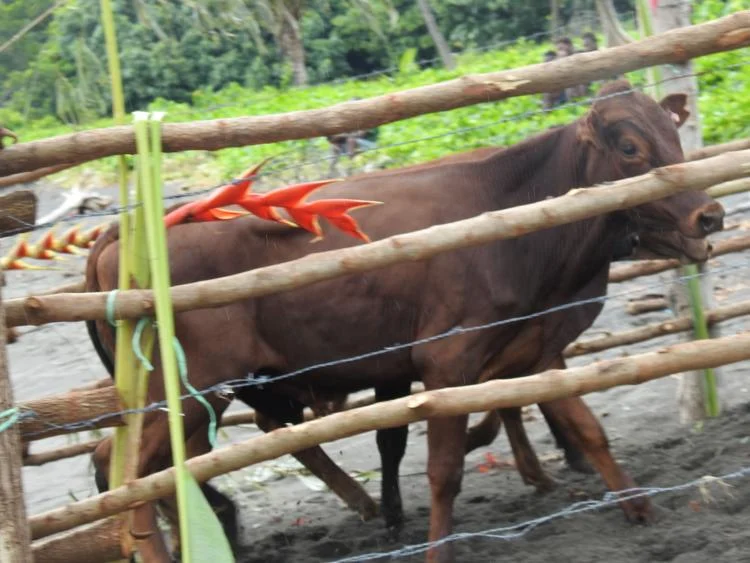 The Department of Statistics has taken over the responsibility of keeping statistics and counting new calves since the Cattle Restocking Programme started at Sola Airport in 2015.
The official objective is to increase the number of cattle nationwide to 500,000 by 2025 – a mere three years away. In an exclusive with the Director of Livestock, Lonny Bony approximately two years ago, he predicted that the target might be delayed due to several justified reasons.
In the latest Cattle Restocking Programme, with a release of new stock at Sarmette Plantation on Malekula at the beginning of this year, the Director of Livestock was located chatting at Norsup Airport with the Director of Statistics.
Bong explained the urgent need for his Department to hand over his Department's duty to the Department of Statistics, to start recording the number of cattle including the number of "new calves dropped" since the start of the Programme.
While the EU is funding the Cattle Restocking Programme, it has insisted on having access to the correct information on the total number of cattle and new calves provided by the Department of Statistics.
The Director said, "This is a normal expectation from the EU in Brussels to collect all their data on the number of our cattle from the Department of Statistics and not from anywhere else".
Asked what this would mean for his Livestock Officers throughout the country, Bong smiled and thanked his colleague from Statistics saying with confidence that it would be a relief for his staff to assist where possible but that they would now focus on breeding more new cattle to meet the growing "tender meat" demand from the world's best organic beef industry.