OMR: Captains must be responsible in decision making
April 11, 2022 12:20 am | Posted in Business News | Share now TwitterFacebook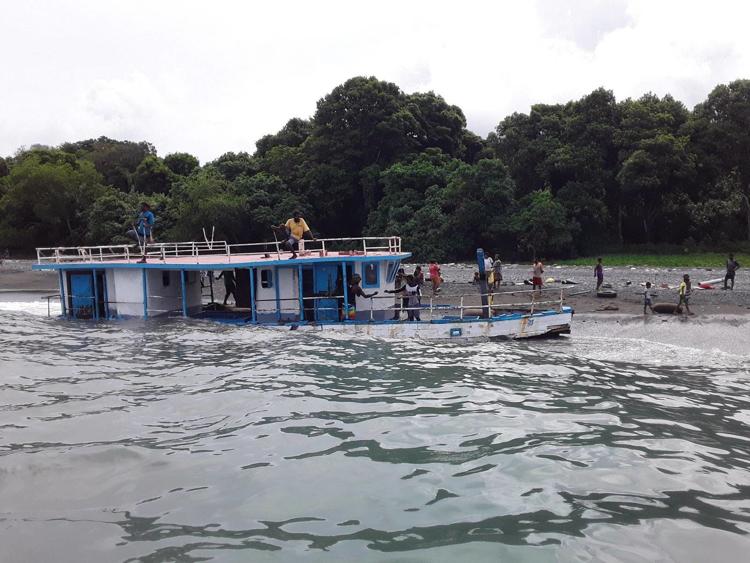 The Office of the Maritime Regulator (OMR) based in Luganville, Santo is encouraging shipping vessel captains in the northern province to be responsible for their decisions when providing services during night shifts.
The appeal follows the sinkage of MV Vatkoro last month, around 8:45pm, in west coast Santo. It comments that bad decision results in further consequences.
According to OMR, past issues verify such issues results mostly from human errors.
An investigation report on the MV Vatkoro sinking at the North west coast of Santo, states there is a low oil spill threat to the surrounding community and environment.
"About 200 litre of mazut was spilled in open sea and has now vanquished. The vessel is not operated on hydraulic oil. Currently the vessels deck remains underwater and will be addressed as MOH's restrictions is lifted," OMR says.
OMR confirms the vessel is unworthy to continue customer services. The crews are recovering copra and cocoa cargoes before returning back to Luganville.