Saudi Arabia seeks Vanuatu's support to host World Expo in 2030
June 14, 2022 11:22 pm | Posted in Business News | Share now TwitterFacebook
By Jason Abel.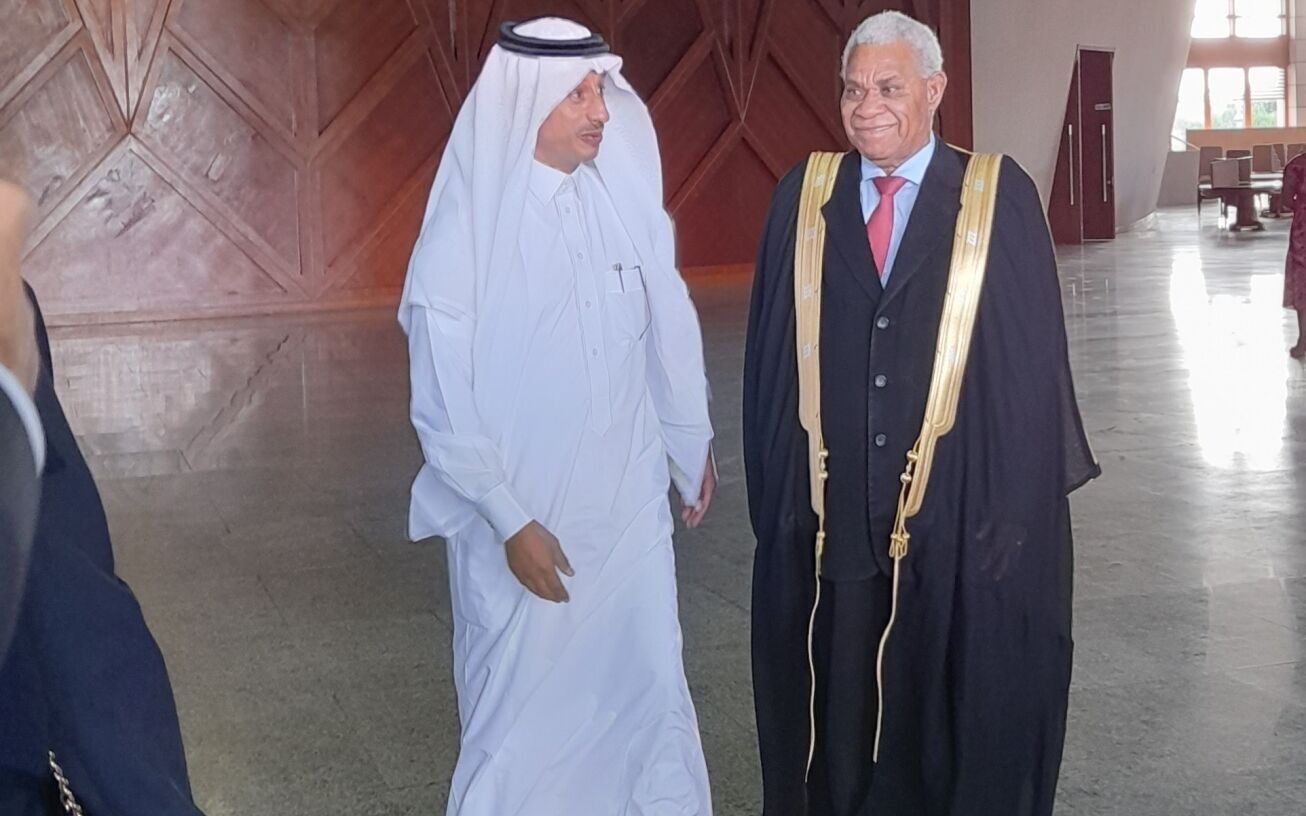 Saudi Arabia's Tourism Minister, Ahmed Al Khateeb, has met with Prime Minister Bob Loughman to discuss diplomatic relations with the Vanuatu Government.
The Director of Foreign Affairs, Mr. Yvon Basil, stated that the purpose of Minister's Khateeb visit is for Saudi Arabia to gain support from the Vanuatu government in their bid to host the World Expo event in Saudi Arabia, in 2030 after the recent successful event in Dubai.
Mr. Basil said PM Loughman has confirmed Vanuatu's support to Saudi Arabia. He added that Mr. Khateeb has also extended invitations to PM Loughman to Saudi Arabia to sign diplomatic relations with the government in the coming months.
Saudi Arabia and Vanuatu have not signed any diplomatic relations yet, however with the government's support, it has paved way for further relations. Mr. Basil stated that Saudi Arabia has agreed along with the Vanuatu government, and it is a matter of putting pen to paper to establish this relationship.
Apart from Vanuatu, Mr. Khateeb also visited a few countries in the region. The Saudi Arabia Minister and his delegation was supposed to visit Vanuatu last week but postponed their visit to yesterday.
The World Expo event takes place every five years. Japan will host the next event in 2025.
Minister Al Khateeb came in a private jet yesterday and has left the country after dialogue with the Vanuatu government.