11 New Visa Categories announced
June 14, 2022 11:32 pm | Posted in Business News | Share now TwitterFacebook
By Glenda Willie.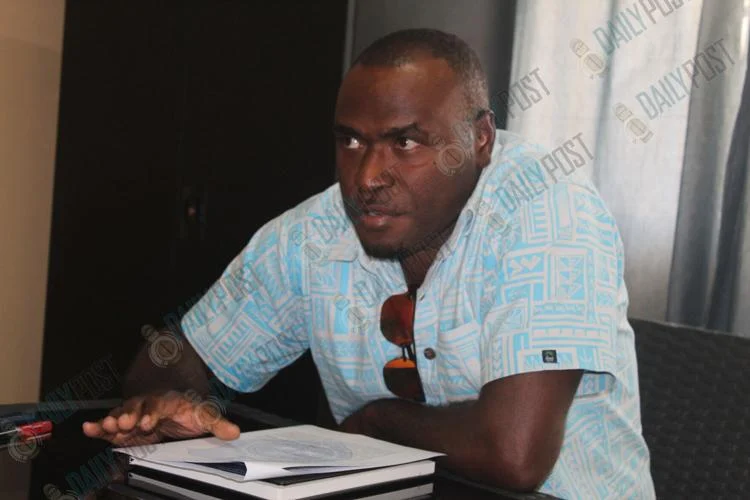 Through Director Jeffery Markson, Vanuatu Immigration and Passport Service yesterday announced the Department's plans to increase the existing Visa categories from four to 15.
These new ranges of visas will provide broader opportunities for foreign nationals to come to Vanuatu, either to work, study, invest or reside in Vanuatu.
"During the lockdown of our international borders, we have been revising all current visa categories and conditions. The purpose of the review is to ensure that our visa conditions are conducive to the social and economic development of the country," Director Markson explained.
He confirmed consultations have been done with stakeholders on the development of the new visa categories.
The Immigration visa types are Investment Pathway, Employment Visa pathway, Leasehold owner visa pathway, Bridging visa, Religious Worker visa, Development Support visa, Close family Visa, Social Exchange Visa, Tourist Visa, Retiree Visa, Special Category Visa, Diplomatic Visa, Student Visa, Business Multiple Entry visa and Ni-Vanuatu Decent visa.
The Investment Pathway is classified into three visa types — Provisional Visa, Business Investor, and Investor Permanent Visa. Each respective Visa category has its own conditions and requirements. Under these visa categories, a foreign national is given the opportunity to come to Vanuatu and given time to be acquainted with the investment environment here. He or she can invest if they are interested to tap into that.
The Employment Visa Pathway has two ranges of visas, and they are: Short term employment visas and Employment visas. These allow the opportunity to work in Vanuatu either in the short or long term.
The Leasehold Owner Visa pathway comes with three visa categories. These include the Residential leasehold owner visa, the Agriculture leasehold owner visa, and the Commercial leasehold visa.
Each respective visa comes with its own conditions and requirements. There are also slight amendments made to existing visa categories.
With just two weeks left before the re-opening of the borders, the Department of Immigration is strengthening its policies to speed up economic growth.