PM Loughman encourages value addition
September 11, 2021 1:14 am | Posted in Business News | Share now TwitterFacebook
By Hilaire Bule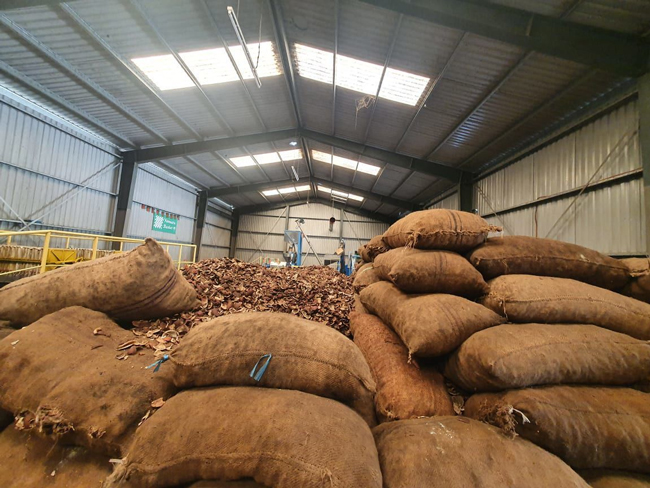 Vanuatu Basket is the name of a new local company involved in the value addition of the copra, poultry and honey.
This company was officially opened by Prime Minister (PM), Bob Loughman yesterday at Bladiniere Estate. In his short opening remarks, Loughman said, "We set the policy and we expect people to work in accordance with ir."
He said the government is doing its best to provide assistance, if needed.
"I encourage others to get involved in other areas. I want to see more value added products," PM Loughman stressed.
Vanuatu Basket is currently buying copra from the local farmers on the island of Malekula at Vt38, 000 per ton.
They are getting 200 tonnes per month.
John Tonner, who is one of the shareholders of Vanuatu Basket, told Daily Post that since the creation of this company in March this year, they have already spent over Vt60 million. Tonner said they intend to buy copra from other islands.
Tonner added that they provide transportation for the farmers into the plantations on Malekula. Vanuatu Basket also owns a barge to ship the products from the islands to the factory in Port Vila. Mr. Tonner further added that they are also producing oil out of the copra for local markets, and also for the international markets, mainly in Asian countries.
Currently, Vanuatu Basket has the capacity to produce two export containers of oil on a monthly basis. 50 tonnes is equivalent to VT2 million that is paid in a month, to farmers on Malekula.
Tonner sees copra as a potential source of revenue for the farmers on the islands, but he also expressed his concerns on the impact of coconut rhinoceros beetles on coconut plantations.