Nonprofit "Friends of Vanuatu" Launches in the United States
November 6, 2021 10:14 pm | Posted in Business News | Share now TwitterFacebook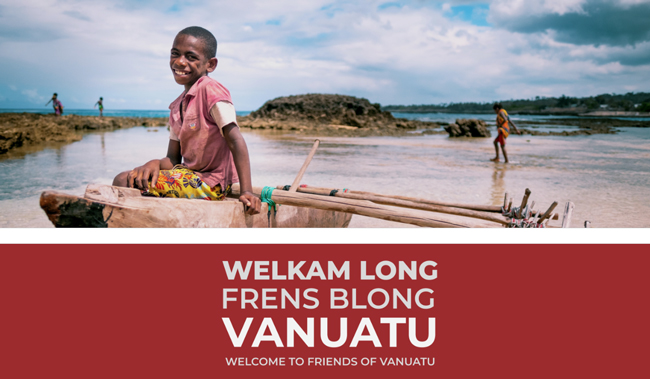 A small group of former U.S. Peace Corps volunteers have launched a new nonprofit association named Friends of Vanuatu (FOV2).
Headquartered in Washington, D.C., the organization is actively growing their inclusive membership, accepting donations, and seeking partnerships. FOV2 was created with three primary goals: First, to provide platforms for networking and cultural exchange among all those interested in Vanuatu; Second, to promote and charitably support community-driven development projects; And third, to lend support to Peace Corps volunteers before, during, and after their service in Vanuatu.
"We really needed this type of association between America and Vanuatu to keep these connections alive, particularly during challenging times such as the pandemic," said Brett Serwalt, President of FOV2. "Over 800 Americans have served in Vanuatu, including myself on Tanna (2006-08), so we are grateful to have a way to reconnect with the people and the culture and to support small projects in the communities."
FOV2 is a membership association open to all those with an interest in Vanuatu. Ni-Vanuatu are encouraged to join free of charge, while all others are asked to support funding with various levels of paid membership. FOV2's first fundraising campaign focused on Cyclone Harold recovery efforts. In 2021, over VT300,000 was granted to partner ActionAid Vanuatu to fund women-led income-generating projects on Malo Island (www.FOV2.org).
FOV2 regularly hosts virtual events designed to promote Ni-Vanuatu culture in America and keep our shared interest alive. In 2020 they hosted American kava importers to learn inside details of the kava industry. In 2021, they hosted Ambassador Odo Tevi for a special anniversary event coinciding with Vanuatu independence celebrations. They plan to expand virtual cultural events throughout 2022.
FOV2 is currently fundraising for a small grant fund and seeking projects for 2022.
All board members and associates serve as volunteers. Everyone is welcome to join as a member. Individuals interested in joining the board or organizations seeking a partnership should have experience working in the nonprofit sector, should be familiar with the Peace Corps organization, and have professional and business skills required to represent and advance the goals of FOV2.
Interested persons seeking more information may email [email protected]