Manples Market seeks financial aid for Office
May 6, 2022 4:39 am | Posted in Business News | Share now TwitterFacebook
By Josepheen Tarianga.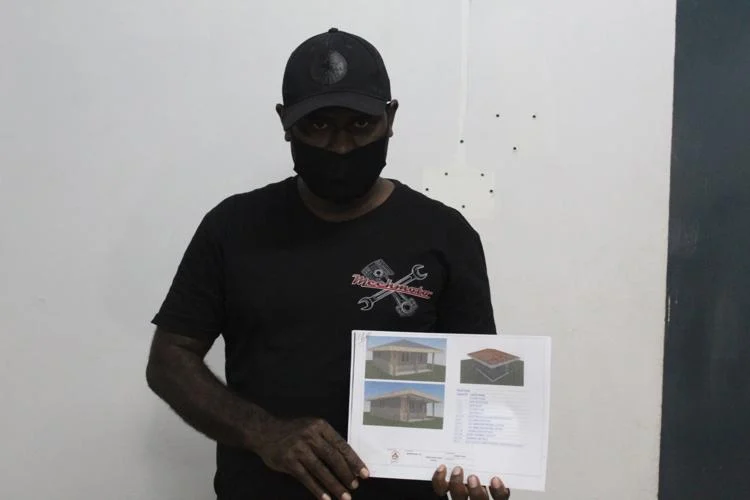 All matters of the Manples market in the past years have been handled from the homes of market managers. The current manager seeks to establish an office.
There are no proper records kept for any financial payments that the market vendors pay to the Manples market for shared amenities. Finances also have to be kept by respective people in their homes as they don't have an office to keep it in.
"Vendors come to my home to seek managerial support. During this pandemic there is even more reason to have a proper building set up for business instead of operating from my home", said Etienne Paulo, the current Manples Market Manager.
A plan of the office had been drawn up in 2021 estimating the total construction cost at VT4,796735.
Mr Paulo is appealing to authorities to take note of the need for an office to manage the Manples Market and help finance the building of the office.