Local Tusker Beer Sets Sail on Pacific Explorer Cruise ship
July 18, 2023 3:23 am | Posted in Business News | Share now TwitterFacebook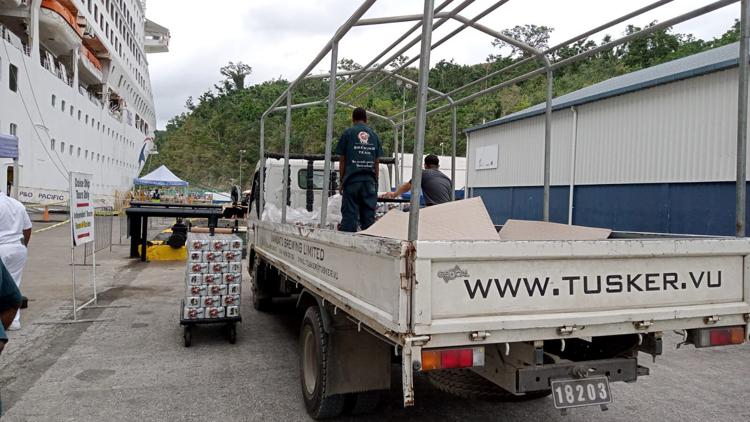 In a remarkable achievement for local businesses, Vanuatu Brewing Limited (VBL) has recently supplied its locally crafted beer to Pacific Explorer Cruise ship.
This milestone marks a significant step forward for the brewery and the wider community, highlighting the quality and appeal of locally produced beverages. It is also an example of a great collaboration between P&O team and the Vanuatu Government for making this endeavour a reality.
Tusker Beer has long been a source of pride for Vanuatu, offering a range of flavorful and distinctive beers that embody the essence of our region.
Now, this local brew will reach new horizons, sailing on the high seas aboard a P&O cruise ship, delighting passengers from around the globe.
VBL "hopes this will not be a one-off collaboration but the start of a long-term partnership, that not only promotes our unique beer but also raises awareness of the diverse cultural heritage of our beloved Vanuatu".
"As our locally produced beer embarks on its maiden voyage, let us raise our glasses to toast the collaborative spirit and the unwavering dedication of all those involved in making this achievement a reality," VBL stated.
"Cheers to the P&O team, the Vanuatu Government, and, of course, the passionate brewers at Vanuatu Brewing Limited who have set sail on a new chapter of success. May this venture be the start of future collaborations, opening doors to even greater opportunities for our local industries."