Local bakers finding alternative ways to make money
November 17, 2021 3:15 am | Posted in Business News | Share now TwitterFacebook
By Francoise Nausien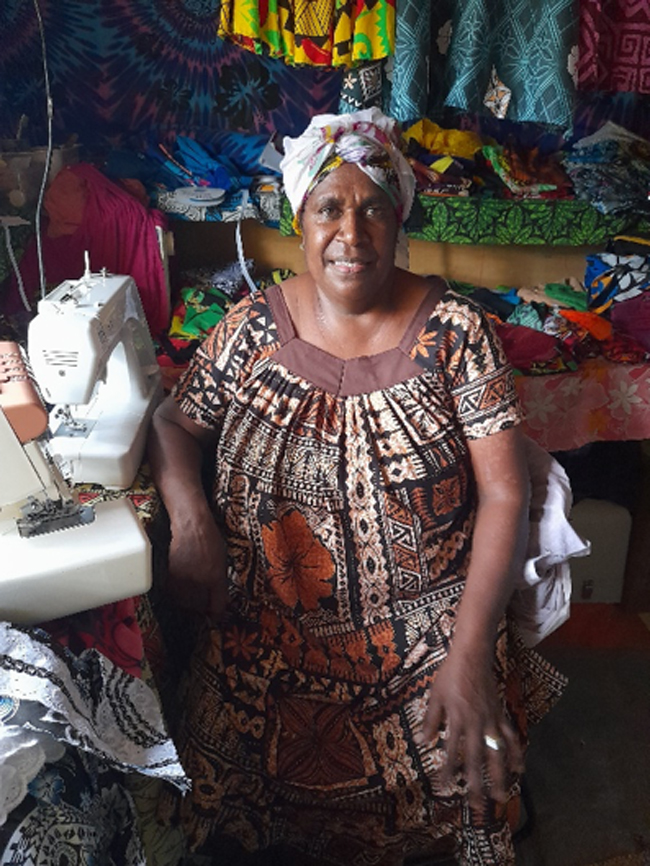 The shortage of wheat flour has prompted local bread-makers, gâteau huit and doughnut makers to find other ways to earn an income.
A senior elder from Pango village, Matsen Kalsong Kalsrap, started a baking business in 2007. He is a well-known person who supplies local bread within and outside his community.
Mr. Kalsrap and his family have been supplying bread to the community for over 15 years. From the beginning, his bread was initially sold at VT120 then increased to VT150 due to the feedback he gets for his quality bread.
The money he earns from making bread helps pay electricity and water bills, and to fulfill his family's demands. But since last week he was forced to stop baking, because there is no flour. The baker is now focusing more on his garden to provide food for his family.
"I pity my customers who come every morning to buy bread," he said.
"However, this situation makes me want to have my own flour stock which will last a year, just in case another similar situation arises in the near future."
A native from Ambrym, Lucy George, has been selling gâteau huit for over 25 years at Ohlen Freshwind. The gâteau huit is priced at VT20 each, thus she makes around VT3,000 a day. Starting two weeks ago, she has switched to sewing to help sustain her family's needs while waiting for the next supply of flour to arrive in the country.
Another senior citizen from Santo, Vekarai Samuel, who is also a longtime gâteau huit seller at Ohlen area said the money she earns helped her family complete a house and also provide food on the table. Most importantly, it also contributed to custom activities and other social activities.
Right now, she is selling cooked food at the roadside markets and depending more on her mini shop at home to provide food and bus fare for her children to go to school.
"I would like to encourage other local bakers out there to find another way to earn an income while we wait patiently for the next supply of flour," she said.