Konekt Pacific Seasonal Workers benefit from efficient cost effective Mobile and Money transfers into Vanuatu
October 9, 2021 3:11 am | Posted in Business News | Share now TwitterFacebook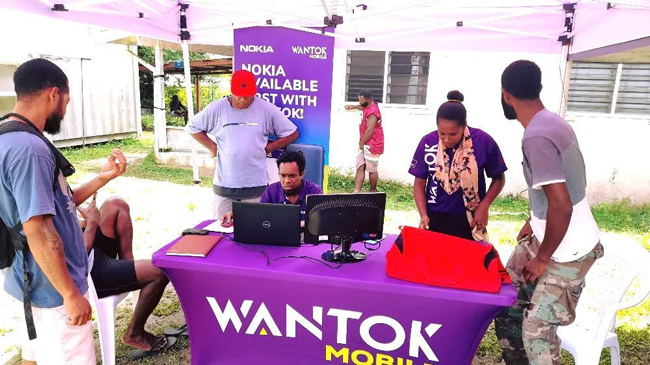 As demand for Regional Seasonal Employment (RSE) and Seasonal Worker Program (SWP) increases in New Zealand and Australia, so too do the requirements for RSE and SWP workers to make calls and send money home to the Pacific Islands.
Now those with links to Vanuatu can avail of WanTok Mobile and WanTok Money – the new service that allows them to make low-cost calls, chat and SMS along with the ability to send money home to any mobile phone number in Vanuatu.
WanTok Money (in partnership with KlickEx Pacific – a trusted money transfer operator) allows users in New Zealand and Australia to send money into Vanuatu using an easy-to-use online site — www.wantokmoney.com. For a fixed flat rate of AU/NZ$5 money transfers of up to $5,000 can be transferred in just a few clicks and are then able to be collected from WanTok Haos in Port Vila (Vanuatu) – with the added benefit of NO Withdrawal fees. More withdrawal outlets will be added shortly.
While with WanTok Mobile Seasonal Workers can stay in touch with friends and family across the region. WanTok Mobile give them low-cost calls, chat and SMS and the ability to add up to 4 other international mobile numbers – www.wantokmobile.com
Launched early September, WanTok Mobile & WanTok Money has been impressing customers with its low-cost approach, excellent customer service and of course, great rates.
Konekt Pacific, a Vanuatu Seasonal Work Recruitment Consultancy & Agency has been helping recruit people from Vanuatu for placement in SWP roles in Australia. They commented on how the new WanTok services are helping RSE workers abroad.
Julian Ligo, from the Konekt Pacific Team in Port Vila, Vanuatu commented: "We need to make sure our workers have the proper communications system in place before they travel.
"For us it is extremely important to make sure our workers keep in touch with my family back home cost effectively and have the ability to get access to the money as soon as it arrives.
"What we like most about WanTok Mobile is our workers can call Vanuatu for as little as US$0.20c a minute and with WanTok Money their family can access money fast, they can withdraw what they need, and save some in their account, till they need it again. It is a very safe and secure way to keep sending money back into Vanuatu."
Roderick Aiong, Business Development Manager of WanTok continued, "Vanuatu is an underserved market when it comes to money transfer services, so we are very pleased to now be able to help the Vanuatu Konekt Pacific workers in Australia to send money home quickly, securely and most importantly very cost effectively."
He continued, "Staying in touch with family and friends is also super important, not just for Seasonal Workers but for anyone living here or abroad. WanTok Mobile makes it cost effective for our people to stay in touch. In fact, when using a data or Wi-Fi connection chatting with other WanTok users is completely free. I am really proud to be helping keep families and friends connected."