Jungle Café – Coffee Hotspot up for sale
October 25, 2021 10:55 pm | Posted in Business News | Share now TwitterFacebook
By Josepheen Tarianga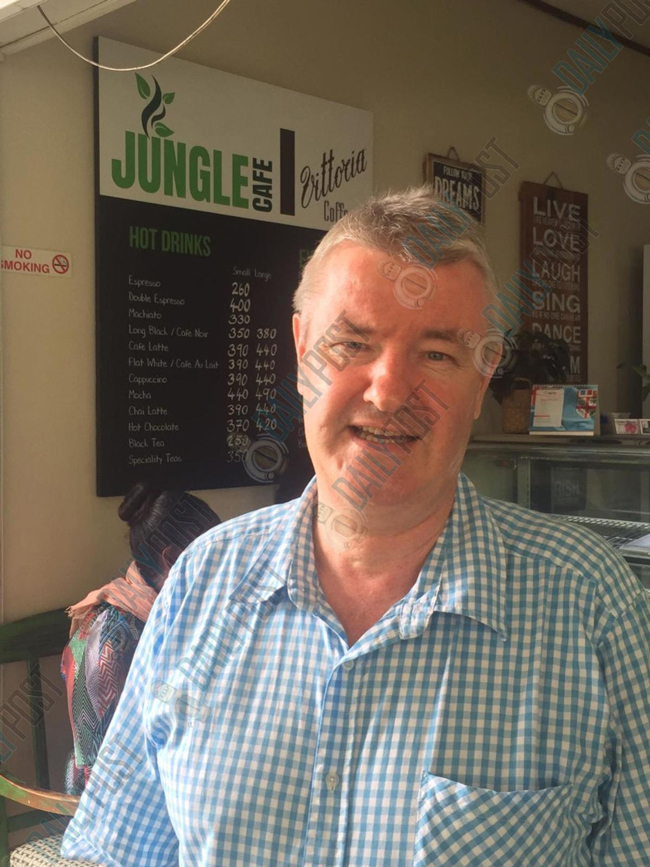 After many years of providing splendid coffee, delightful food and sweets, Jungle Café owner Niall Haughey has put the Jungle Café on the market.
Previously known as La Terrasse, the café site has had much history. Jungle Café came into the Haughey family ownership in 2016 and the family has spent several years developing the café into what customers know and love today.
Jungle Café owner, Niall Haughey shares that the reason for the sale of the Café is in doing what he considers is in the best interests of his extended family. As he raised the issue of relocating and possibly returning to Ireland, Mr. Haughey added, "We haven't made any final decision yet as to whether to return to Ireland or not. After eight years here, obviously one of the first considerations we need to address is selling Jungle Café."
He pointed out Jungle Café has many outstanding features that make it an attractive spot. After many years in business the café has retained many regular customers, with its convenient location, excellent coffee and friendly smiling staff.
"Jungle Café is open on Saturdays and Sundays primarily, to cater for our regular coffee customers who want coffee every day of the week. We are open 7 days a week and are open at the weekends until 2:30 pm," he said.
Additionally, the café offers customers freshly baked sweets every day including celebration cakes for every occasion. They have worked hard on their daily lunch specials, with the aim of providing customers with good and wholesome food at reasonable prices.
The Café has recently added making pizzas, offering more wrap options and developing their trademark open sandwiches on French rustic bread. It is very rooted in the community as it is a family run business, and also caters for customers with special dietary requirements. Whether these be gluten-free, vegan or vegetarian, the Café always delivers.
"We try to make everyone feel welcome and treat everyone with respect. It doesn't matter if they are well-off or on low wages, a politician or a plumber, we treat all with the same friendly and quality service," Haughey said.
The Haughey family has poured their heart and soul into the Jungle Café and believe it is a robust and successful business model.
Mr. Haughey admitted having to sell the café after all these years will be a sad occasion, but it is necessary to address family priorities.
With seven local staff working in the café at present, he said the staff are an integral part of the success of Jungle Café.
All the staff are aware of the café being up for sale, but Mr. Haughey is hoping that the new owners will keep on the experienced staff.
The owner disclosed that there has been a lot of interests in the Café, with several inquiries on the sale.
He is hoping to find a local buyer to carry on the Jungle Café tradition, and is optimistic that the new owner will maintain and uphold the quality and standards that Jungle Café currently offers to its customers.