Inter-Island Shipping Services Suspended
February 7, 2022 11:49 pm | Posted in Business News | Share now TwitterFacebook
Compiled by Glenda Willie.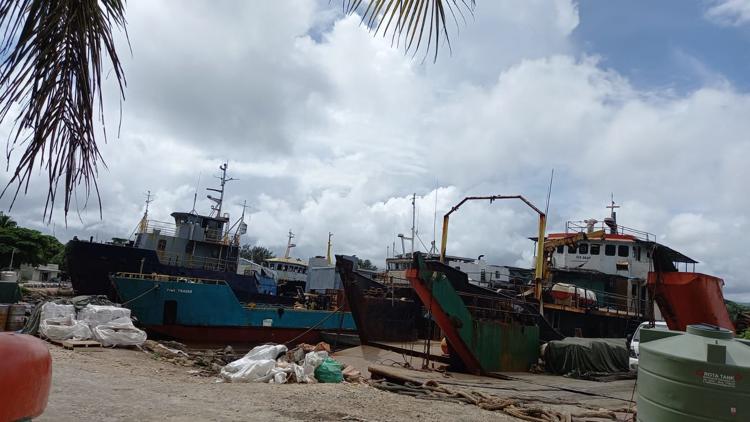 The Office of the Maritime Regulator (OMR) has instructed all mariners, including ship owners, agents and masters and skippers of banana boats to suspend all voyages to all ports in Vanuatu.
This order comes following a marine warning issued by the Vanuatu Meteorological Services.
According to the Vanuatu Met Services, very rough seas from 3.5 to 4.0 meters over all coastal waters are expected, with moderate to heavy swells expected as well as poor visibility and more showers of rain and thunder.
OMR has reminded all vessel and boat operators of the safety of passengers and crew is paramount.
The temporary suspension will be cleared only when the weather condition is clear and passes are safe for anchorage.
Vessel masters, owners and boat skippers are urged to keep checking the Vanuatu Meteorological Service on 24686 or call OMR on free toll line 114, 35445, 7747434 and 7798948 for more information.