Inspection on businesses for Harbour pollution begins
September 8, 2020 12:01 am | Posted in Business News | Share now TwitterFacebook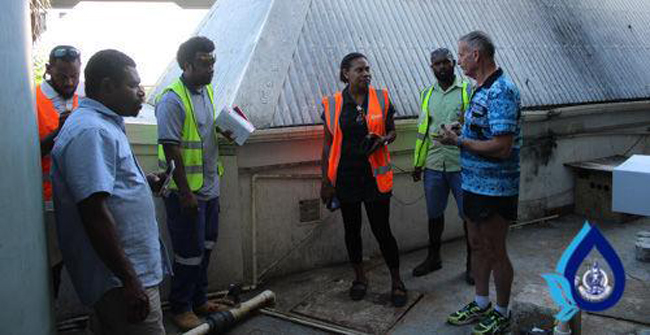 A recently appointed body, known as the Wastewater task force has begun inspection of buildings and their sewage treatment systems in the CBD.
Based on coastal water quality testing results from the past three years, this taskforce has identified various "hotspot" areas that require inspection to better determine which building, shop, restaurant, retail or person is contributing to the high levels of bacteria in that particular hotspot.
This taskforce, appointed by the Director of the Department of Environmental Protection & Conservation, under the Pollution Control Act gives power for those Authorised officers to enter any premises to inspect the sewage treatment / disposal systems. This taskforce is then advices proper authorities for penalty or advisory notices to be served weighing the severity of the issue per case.
The taskforce is made up of various government departments including, Department of Health, Department of Environmental Protection & Conservation, Port Vila Municipality, Ports and Harbor, SHEFA province, Public Works Department and Department of Water Resources as well as some partners from the private sector, including KPC and UNELCO.
Thursday the 3rd of September 2020 saw the first inspection undertaken by the taskforce in three places, the Grand hotel, the port LJ Hooker building and Calvo store.
The taskforce would like to advise everyone operating in the CBD to expect inspections, and there will be consequences for illegal and direct pollution of waste water into the harbour.
The taskforce will be using an environmentally approved pink Dye tracer in these buildings and for the purposes of the inspection and would like to advise the public not to panic if they see the colour pink somewhere along the coastal area of Seafront.