Achary reappointed as VNPF GM
September 8, 2020 12:24 am | Posted in Business News | Share now TwitterFacebook
By Anita Roberts & Kizzy Kalsakau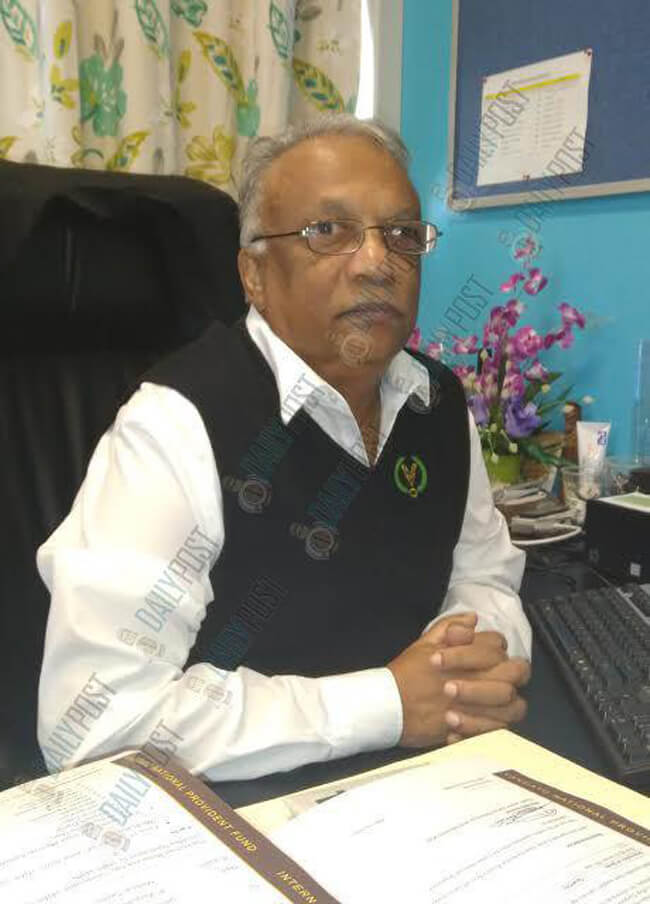 The Vanuatu National Provident Fund (VNPF) Board on the endorsement of the minister responsible has approved the appointment of Parmod Achary as the General Manager (GM) of VNPF for another four years.
This was confirmed by the Director General of the Ministry of Finance and Economic Management (MoFEM) as Chairman of VNPF Board, Letlet August.
The appointment followed a competitive process as required by the VNPF Act said Letlet. "We received 10 applicants for the position advertised for several weeks. Of these applicants, most were locals and two foreigners," he said

"All applicants were considered and a shortlist of three were invited for interview by a team made up of board members and senior directors from the Reserve Bank of Vanuatu.
"The interview was based on requirements each applicant has to meet. Mr Achary was selected given his good rate on the interview score sheet compared to the other two candidates.
"The recommendation was brought before the board as required by the VNPF Act.
"It was endorsed by the Minister of Finance, Johnny Koanapo, after consultation with the Prime Minister on a condition that the GM will be offered a new contract of employment and after that the position will be localized.
"The current legislation is not very specific on the duration of the employment of any GM. A GM can be appointed for a term not exceeding 5 years."
Under the VNPF Act, a person shall not be appointed as the GM unless the person: (a) has a degree from a recognized tertiary institution in or more of the following: (i) business administration; (ii) accounting, commerce, economics or law; (iii) another field of study relevant to the office of GM; and (b) has at least 5 years' experience in a senior financial management position.
Achary was previously appointed as VNPF GM in 2017.
He holds a Masters in Business Administration and a Bachelor of Arts in Economic and Management. He undertook employment in certain professions in Fiji before becoming the GM.
He was a lecturer in Management and Public Administration at the University of the South Pacific (USP) Laucala Campus. He held very senior positions with other institutions such as Fiji Islands Revenue and Customs Authority.
Mr Achary is not new to the Vanuatu Provident Fund roles.
He was one of the delegates of Fiji who came to Vanuatu in 1983 to assist in the establishment of VNPF.
The VNPF Act also state clearly that a person is not to be appointed or reappointed as GM unless: (a) the position has been advertised in a local newspaper that is generally circulated throughout Vanuatu; and (b) the appointment or reappointment is based on merit.