iCOUNT donates to Public Library
August 17, 2020 10:51 pm | Posted in Business News | Share now TwitterFacebook
By Terence Malapa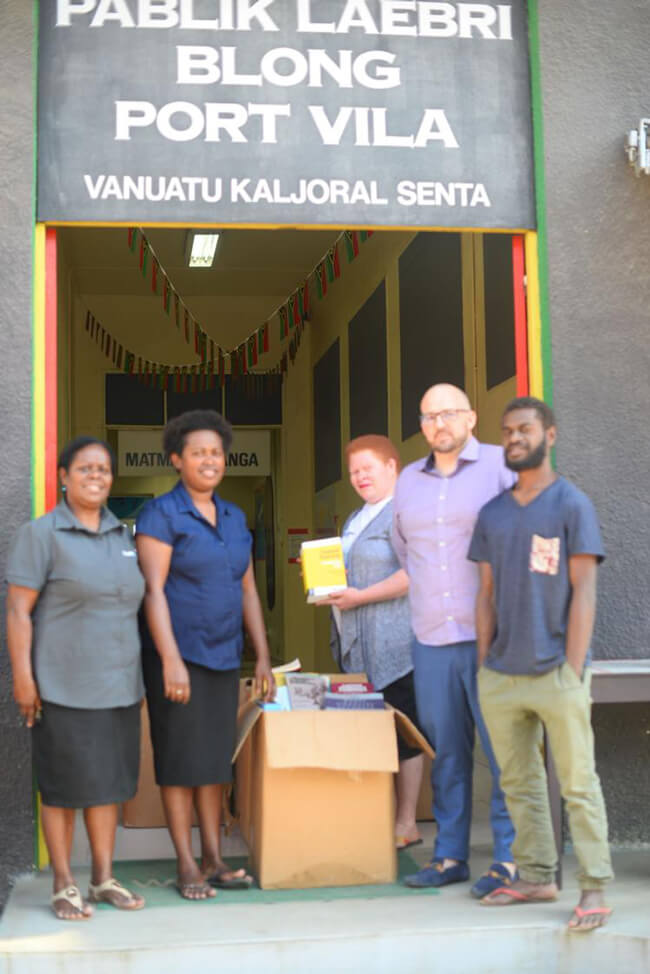 Port Vila's premier accounting and advisory firm in Vanuatu, iCOUNT, has donated seven cartons of resource and reference books to the Public Library.
Managing Director of the Firm, Daniel Agius made the handing over for the public at large to have access to them.
He said that they are donating to help educate local Ni-Vanuatu students and the general public whom are interested in accounting, finance, business law and history of the Vanuatu finance centre.
"It is with great pleasure the company donate such materials to educate the public at large especially the students who display a keen interest in accounting and finance," said Agius.
The Managing Director said now we are living in an era where technology is supreme and resource books are digitized and accessible online therefore, holding onto these books in the Firm's library was not necessary and the most appropriate action was to donate them to the public.
This is not the first time for the firm to make such donation like that in the country.
"We donated 30 computers and monitors to selected schools around Port Vila last year and we will continue to assist one way or another to help educate Ni Vanuatu students for a better tomorrow," he said.
The management of the Public Library are very pleased to receive all the books and said this is a plus for the students who are interested in this field.