France invests VT3M in ACTIV's gluten-free flour project
May 17, 2022 12:49 am | Posted in Business News | Share now TwitterFacebook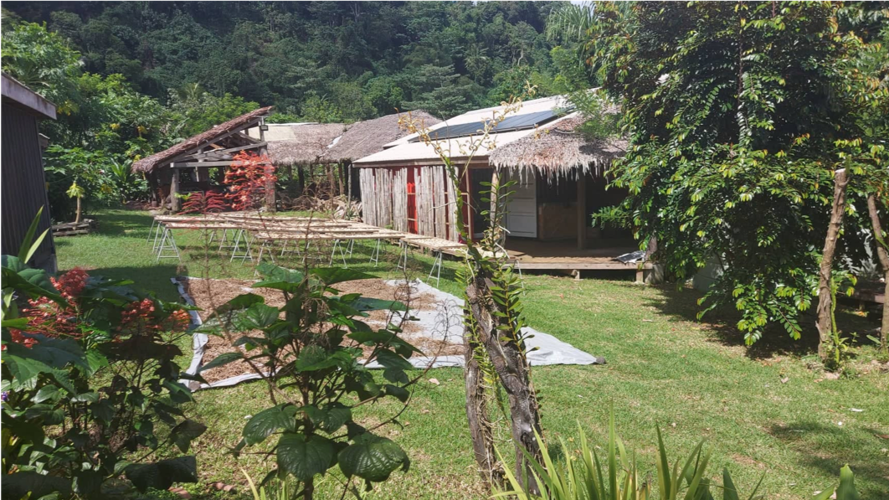 France, through the Pacific Fund, has awarded a grant of 26,000 euros (VT3 million) to the Alternative Communities Trade in Vanuatu (ACTIV) organisation, in support of its tubers and fruits processing into gluten-free flour project.
To carry out this makeover, ACTIV brought in a flour mill and a solar dryer in parts, which arrived in Port Vila in mid-January. A concrete slab has already been poured to support the structure.
This infrastructure could produce one ton of flour per day. After the construction of the production infrastructure, ACTIV will focus on developing a range of flours and training its teams in production techniques that respect food hygiene standards.
The Association is also working on a recipe booklet that will illustrate the many possible uses of these tropical flours.
The project aims to develop a range of gluten-free flours based on local tubers and fruits. Given its tropical climate and rich agricultural history, Vanuatu has exceptional foods, not only for their nutritional quality and diversity, but also for the special place they hold in the local cultural heritage.
This project will also raise awareness of the nutritional value of these foods and encourage Melanesians to continue producing and consuming them.
Vanuatu is facing an increase in Non-Communicable Diseases (NCDs), including Type 2 diabetes and heart diseases.
These NCDs compromise the quality of life of the Vanuatu people, sometimes leading to premature deaths.
The return to a local diet is thus part of a public health perspective to which this project contributes on its own scale.
The Pacific Fund is a financing tool dedicated to cooperation projects in Oceania, promoting the integration of French communities of the Pacific in their regional environment.