Digicel leading the communication revolution in Vanuatu
March 17, 2021 12:03 am | Posted in Business News | Share now TwitterFacebook
By Charles Hakwa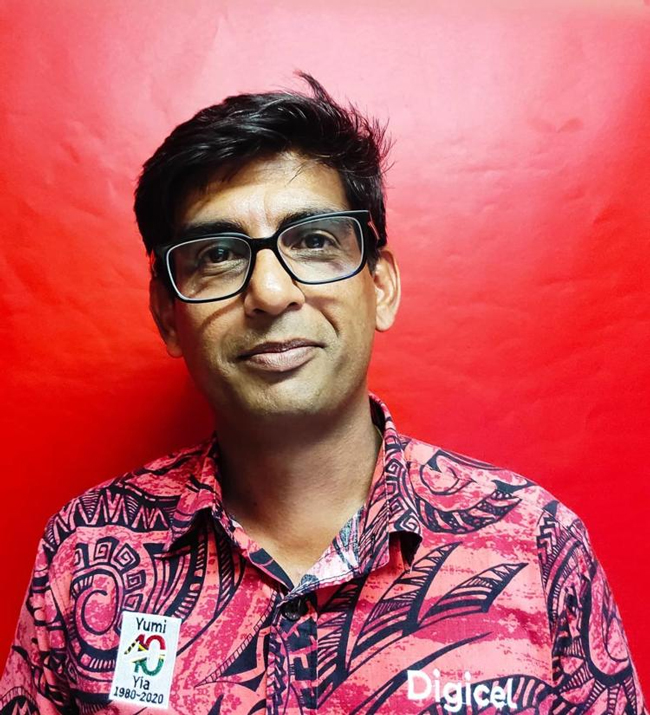 Digicel has been in Vanuatu since 2008 and throughout the years its network has grown quite significantly.
Digicel Vanuatu Chief Executive Officer (CEO), Deepak Khana, says this has been a great journey in revolutionizing communication in Vanuatu.
Recent developments
CEO Khana says from 2G the company quickly moved to 3G then to 4G and now 4G-plus. Two years ago when he took the leadership role of the company, they managed to turn the company into a digital operator by signing up with a global company from Turkey at a telecommunications conference in Barcelona, Spain. Sales were launched in October last year.
Mr Khana says it is not just about buying data for google, Facebook or YouTube anymore.
He says mobile phones have become a part of people's everyday life, where most people cannot put their phones down.
Digicel has introduced its own apps and usage has grown over the last 6 months.
These apps are My Digicel, D Music which has 42 million songs, including local artists and Play Go TV, which has many channels that can be viewed from any part of the country which has coverage.
Now even Television Blong Vanuatu can be viewed through a new Play Go app which Digicel helped them set up. FM 107, FM 99, FM 98 and FM 97 can all be listened to through the Go Loud app, another working partnership of Digicel. Buzz FM 96.3 will soon be accessed through that app.
Significance of digital revolution
CEO Khana says during COVID-19, people saw the significance of how digital technology plays a key role in setting up and running a business.
The BIP app was launched for local businesses, this enabled them to have a special deal to have video calls with their customers.