Call for nationwide consultation on proposed severance pay increase for private sector
May 28, 2022 12:05 am | Posted in Business News | Share now TwitterFacebook
By Jason Abel.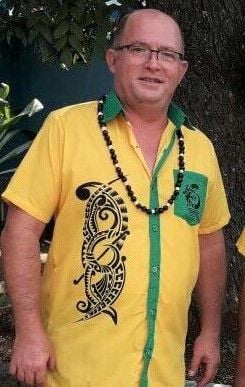 Vanuatu Chamber of Commerce (VCCI) President, Antoine Boudier, believes a nationwide consultation on the proposed increase of private sector severance payments to two months is significant.
Mr. Boudier commented that with the Government's proposal still in discussion, he believes that a national consultation will definitely assist the government's decision. He added that it would help everyone to see the benefits and negative aspects.
Discussions into it should be addressed in steps for an essential roadmap.
Mr. Boudier stated that taking such rapid decision can have side effects.
The question is, 'will there be sustainability?' Regarding sustainability, there are several reasons that could affect businesses within both the formal and the informal sector, if such laws were gazetted.
Mr. Boudier stated that they believe the government has a vision and it is best to share this vision. However, there is great concern within the private sector.
He commented that while the private sector tries to improve the lives of its workers, it must improve sustainability as well. Today, there is no sustainability.
"COVID-19 has affected our economy, however with the economic crisis at hand, it is a big challenge," Boudier said.
"It will affect everyone throughout the country. Severance payment will affect all citizens.
"This could lead to more unemployment also."
The VCCI President stated that what the private sector is doing in Vanuatu is building capacity for the citizens.
"What a company guarantees in business is assurance for its workers to be present in work and not leave immediately," he said. "With the new proposal, we don't know where we are heading to."
He added that a new business can face difficulties when it has to pay severance for workers annually. On top of that, this could see employees leaving out staff due to the severance demand.
According to Mr. Boudier, this will see employers working for just one year and once they receive severance payment, they can stop working and there is no continuity.
"If severance payment is addressed annually, this could see a company training an employer for only one year and receiving his severance will be a loss for the company's investment towards the employer," he said.
Boudier said the VNPF contribution is likely enough.
"Every month you pay VNPF for workers and whenever they leave, you won't have any outstanding," he said.
"Concerning VNPF, today an employee pays four percent and an employer pays eight percent, adding to 12% for members. VNPF can invest better on that and receive a good return as funds are saved."
The country's minimum wage is at VT220/hr.