Business owner welcomes lifting of curfew
May 5, 2022 4:21 am | Posted in Business News | Share now TwitterFacebook
By Hilaire Bule.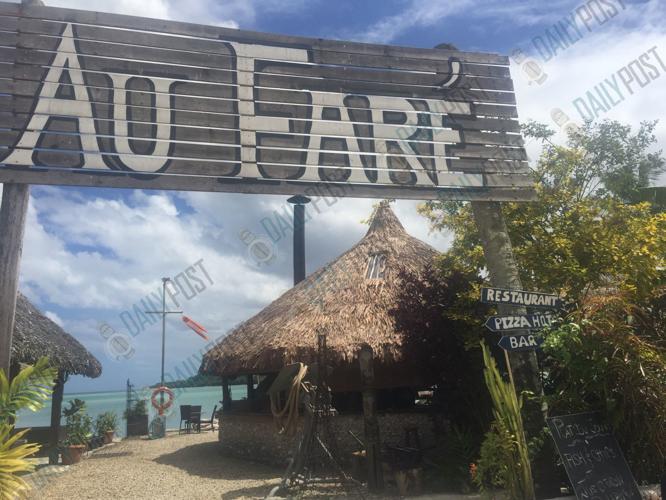 The owner of Au Fare Restaurant in Port Vila, Romuald Ledoux, has welcomed the decision of the Government to lift the curfew after about more than a month of restrictions.
Ledoux, who was also the author of a contentious open letter to the government on this subject, thanked the government for its prompt action and the lifting of the curfew on April 22.
"Thanks to this wise and quick action, many businesses who were in deep trouble for the past two years will be able to gear up their operations and strive to survive, until such time borders reopen and tourism resumes as the major source of income for Vanuatu," he said.
"May I remind you that having applied all precautionary principles, countries world-wide have determined that the omicron variant has a very low mortality rate. They have lifted their health restrictions and decided to reopen their borders."
He said the reopening of the borders will require substantial logistical organization, and therefore a certain amount of time.
Ledoux had written an open letter which was published in the Daily Post on Tuesday, April 19 2022 asking the government to end curfew, in order for him to operate his business as usual.
He explained it was very hard for him and his staff to meet the curfew time because they have to clean up the restaurant ready for the next day, in order to maintain their limited clients that they had during the lockdown.
Ledoux added to avoid to breach of the curfew order, he was forced to rent a hotel room at Moorings, next to his restaurant to avoid breaching curfew hours.
The curfew was lifted by the government on the third day (April 22, 2022), after the publication of Ledoux's open letter. Ledoux's friends have congratulated him for his courage to take a stand.
"His restaurant will be blessed because he has decided to speak out," an Au Fare client said.
Meanwhile, last week the Port Vila Magistrate Court commenced with the plea session for over 30 people who were arrested by police for breaching the curfew order.