British High Commission Signs Agreement with World Vision Vanuatu
December 17, 2020 12:36 am | Posted in Business News | Share now TwitterFacebook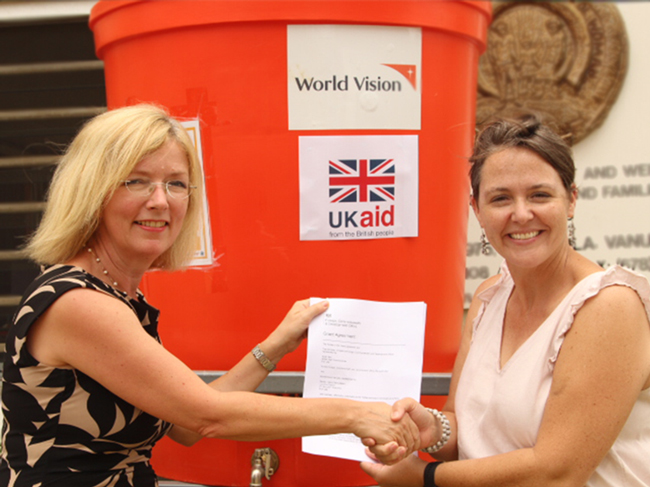 The British High Commission has signed an agreement with World Vision Vanuatu.
This is a funding agreement for short-term support to World Vision to provide technical support to the Health Technical Advisory Group, develop COVID-19 risk communication Information, Education and Communication materials.
The Government has placed an importance of correct and clear messages around reducing the risks of transmission of COVID-19 for both communities, and within institutions and facilities.
World Vision is part of the health cluster and the funding the British High Commission will support World Vision to offer the technical support to the Health Technical Advisory Team to develop these messages.
"Globally, the UK has committed £1.3billion (VT195billion) to global efforts to address the impact of COVID-19; for the development and distribution of COVID-19 vaccines treatments, to support the global health response and build resilience in vulnerable countries and economic response. The funding and support is mainly through multilateral facilities, I am pleased that the High Commission is able to provide a small part of the funds locally to support the work that World Vision will be doing to support the Ministry of Health efforts," says British High Commissioner to Vanuatu, Karen Bell.