Better homes, more productive workers
May 28, 2022 11:50 pm | Posted in Business News | Share now TwitterFacebook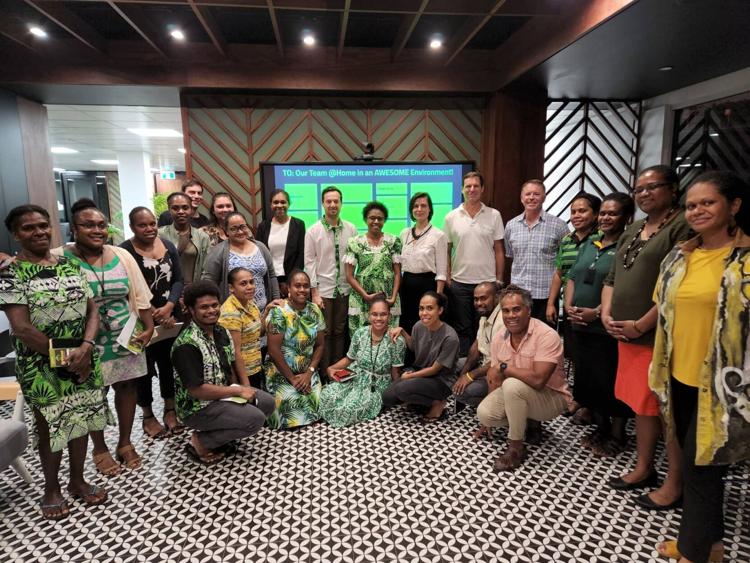 Titan FX has entered into a partnership with the National Bank of Vanuatu (NBV) to establish a Housing Support Program for its local employees.
As Vanuatu's leading fintech company, Titan FX strives to provide its team members with a work environment that allows them to profit fully from their talents, further develop their skills, and achieve a deeper kind of fulfillment from work.
With the new Housing Support Program, that commitment to helping staff flourish extends to the homes in which they live and raise their families.
Financing better futures
Titan FX employees will now have easier access to bank finance as well as preferred interest rates – backed by the company – when the time comes to secure financing for property purchases, new construction, or home improvement projects. The financing assistance will help staff ensure their lodging conditions meet the highest health and safety standards, where they can raise happy, healthy families for years to come.
The quality of housing is a serious issue in Vanuatu as it has achieved the dubious distinction of ranking #1 on the 2020 World Risk Index, as evidenced by the two Category 5 cyclones that have pummeled the archipelago in just the last five years.
However, a lack of supply coupled with financing difficulties has long forced many residents of Port Vila to live in crowded and unsafe conditions. Titan FX hopes that the Housing Support Program will help address a part of that problem, and also inspire other organizations to do the same. Not only does this type of initiative improve worker health and safety at home, but it goes a long way to boosting team morale and strengthening business resiliency.
To learn more about this and other Titan FX's community initiatives, including those supporting education, health, business, sports, and civic life, visit titanfx.com/vu