Australian Gov't to meet SWP, PLS workers repatriation costs
August 17, 2020 10:39 pm | Posted in Business News | Share now TwitterFacebook
Anita Roberts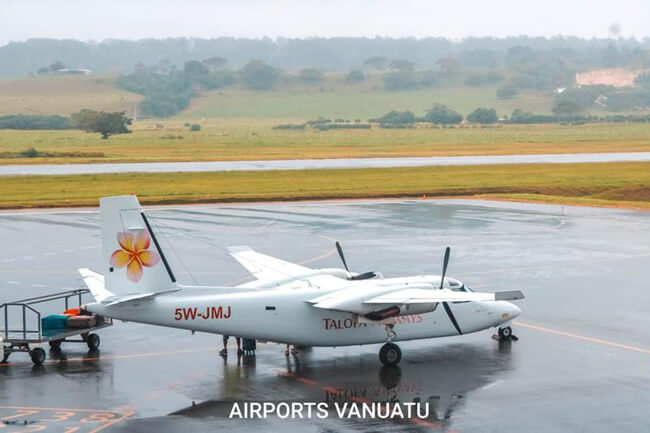 The Australian Government has again pledged its support to the Vanuatu Government to pay the repatriation costs for Ni-Vanuatu citizens engaging in the Seasonal Workers Program (SWP), Pacific Labour Scheme (PLS) and anyone undertaking studies or other programs abroad under the Australian Government funding.
This includes repatriation flight and quarantine costs, said the Director of Public Health Department and Spokesperson on COVID-19 matters, Len Tarivonda.
Director Tarivonda said the government of Vanuatu will take care of the quarantine costs for seasonal workers under the Recognized Seasonal Scheme (RSE) once they return from New Zealand (NZ).
The repatriation cost for RSE seasonal workers who returned home under the first repatriation phase were met by NZ Government.
The third flight of the second repatriation phase to be operated by the NZ Defence Force next week will bring back mostly seasonal workers, he said.
The second chartered repatriation flight arrived from Samoa yesterday (Friday) with five passengers and an inbound medivac flight from Noumea in New Caledonia brought back two passengers last Thursday.
Director Tarivonda said: "The second repatriation phase starts on August 1. The flights as announced by Air Vanuatu did not happen because Air Vanuatu did not get approval from the National Disaster Management Office (NDMO).
"After a constructive meeting with Air Vanuatu to review the protocols particularly on pre-departure and in-flight, the Ministry of Health (MoH) is now happy with the protocols and flights will happen next week subject to NDMO approval."