Air Vanuatu finalising purchase of 2 new Twin Otter aircraft
November 21, 2021 11:48 pm | Posted in Business News | Share now TwitterFacebook
By Josepheen Tarianga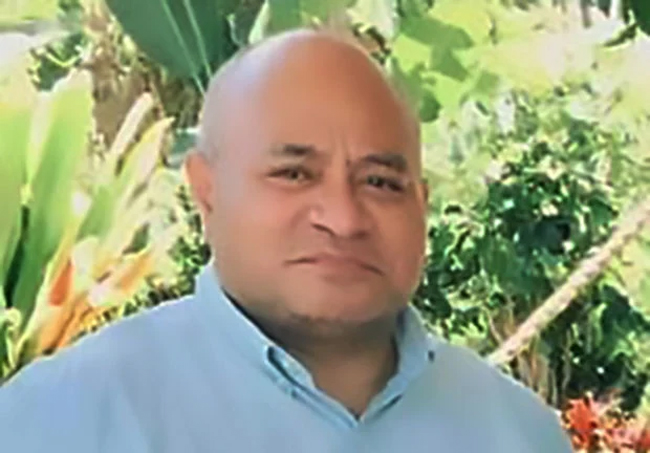 Vanuatu's national flag carrier plans on expanding and enhancing its abilities to better serve the domestic market.
Chief Executive Officer (CEO) of Air Vanuatu, Atu Finau, said the industry has faced many challenges due to the pandemic.
However, Air Vanuatu is looking to secure new business opportunities.
Mr. Finau revealed Air Vanuatu is currently finalising the purchase and progressing the induction of two new Viking Twin Otter aircraft with the Civil Aviation Authority of Vanuatu (CAAV), in order to increase Air Vanuatu's domestic capability as well as reduce the workload on the two old Twin Otter.
The older Twin otter have shown a lagging effect on time performance and driving up operating costs, thus Air Vanuatu is looking to lease another Boeing 737 in the first quarter of 2022 in anticipation of international borders reopening.
"The increasing fleet means the need of a larger hanger garage and talks are underway with Airports Vanuatu Ltd (AVL) to work out how best to achieve this goal," Finau said.
According to the CEO, Air Vanuatu has been carrying out domestic and international charter flights, as well as cargo and freight services at this time, in this way it was able to generate revenue.
"These extra, regular sources of income that have made it possible to reinstate 10% of salaries for everyone, offsetting the previous reductions that were in place," Finau said.
The company is also transporting Ni Vanuatu seasonal (RSE/SWP) workers to Australia and New Zealand.
It is providing the same service for seasonal workers from Fiji, Tonga, Solomon Islands and Samoa.
Finau elaborated on the new developments for the company saying; "The Australian government (Department of Foreign Affairs and Trade) has signed an agreement with us to help Tuvalu — who has been impacted by Fiji's COVID-induced isolation – so we are providing a monthly return charter service from Australia to Tuvalu via Vila. This is planned to change to a fortnightly run early 2022."
The Air Vanuatu CEO also expresses pride in the history that Air Vanuatu made in May of this year by flying to China for the first time ever.
This has resulted in new business opportunities as the company is being considered for further charter flights.
"CCECC has over 500 project workers throughout the Pacific region. With Vila as the quarantine hub, we will distribute workers to their project locations around the region and then return them to China once their projects are completed," Finau explained.
Regional collaboration has also allowed Air Vanuatu to generate income it has provided Kiribati with a repatriation flight.
With the report of the work that Air Vanuatu has been doing over the year, it is no surprise that the company was able to bring in a revenue of VT1.2 billion between January and September of this year as announced by the Minister of Finance, Johnny Koanapo in parliament.