UNLOCKING THE POTENTIAL OF RURAL TOURISM
April 30, 2022 1:43 am | Posted in Features | Share now TwitterFacebook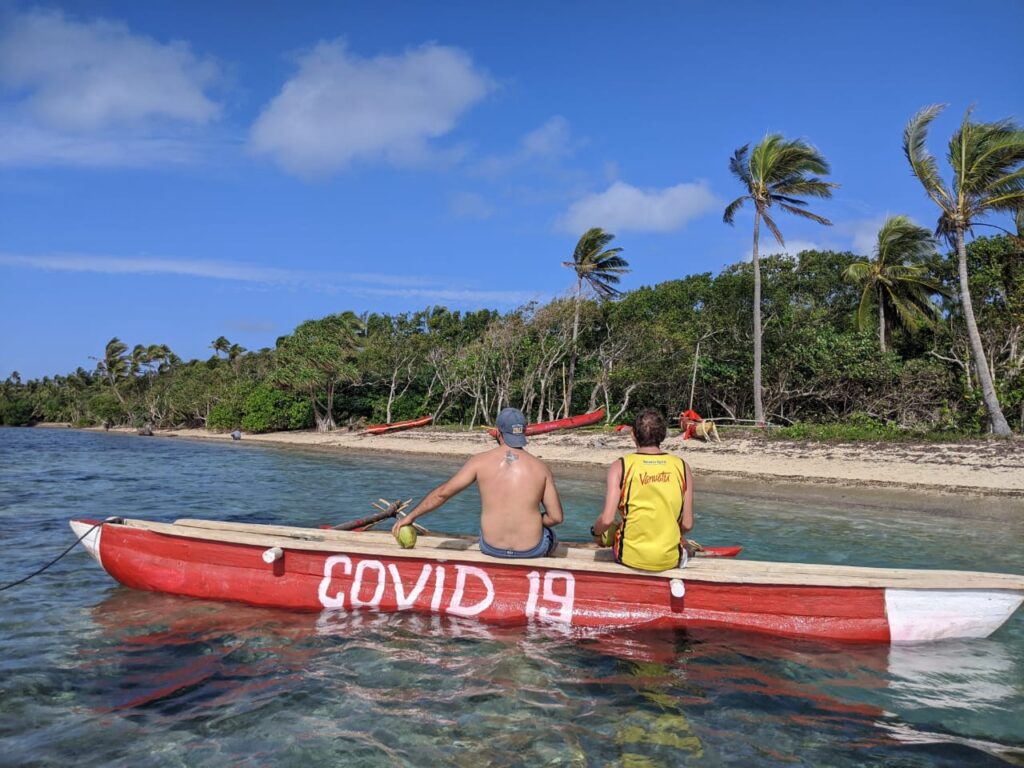 From staring into the depths of an active volcano, to swimming with dugongs, to tramping through lush rainforests, to simply lying on a beach, the pristine and untouched beauty of Vanuatu offers unforgettable sights from north to south. This is complemented by the friendly and welcoming nature of the hosts and the unique culture on show, which creates lifelong memories and makes holidaying around Vanuatu a genuinely special experience.
Exposing the best of Vanuatu is just one of rural tourism's many benefits: it also exposes the people of Vanuatu to the world; it diversifies rural economies and provides extra income for associated services (transport operators, farmers, etc ); it supports entrepreneurship and creativity while encouraging skilled individuals to remain on the islands (over 90% of tourism businesses are locally owned); it creates enjoyable employment opportunities; it actively celebrates Vanuatu's nature and encourages the protection of coral reefs and forests at a time when they
are coming under increasing threat. In short, it ticks many of the boxes for
achieving sustainable and equitable development.
Despite all this, rural tourism has historically played a minor role in Vanuatu's development. This is not to criticise anyone – it was simply a natural outcome given what was achievable at the time. Electricity was limited, unreliable, and expensive.
The skill level of many operators was also low – for example, food standards were often a major issue. Transport was expensive and unreliable, information was difficult to access, and booking was hard. Low numbers also meant that prices were high. Sleeping conditions were often hot, noisy, and uncomfortable.

These were just some of the high barriers to rural tourism that meant it was limited to small numbers of determined and adventurous travellers, and which meant that the industry was naturally dominated by the large businesses in the main hubs that could provide guaranteed standards.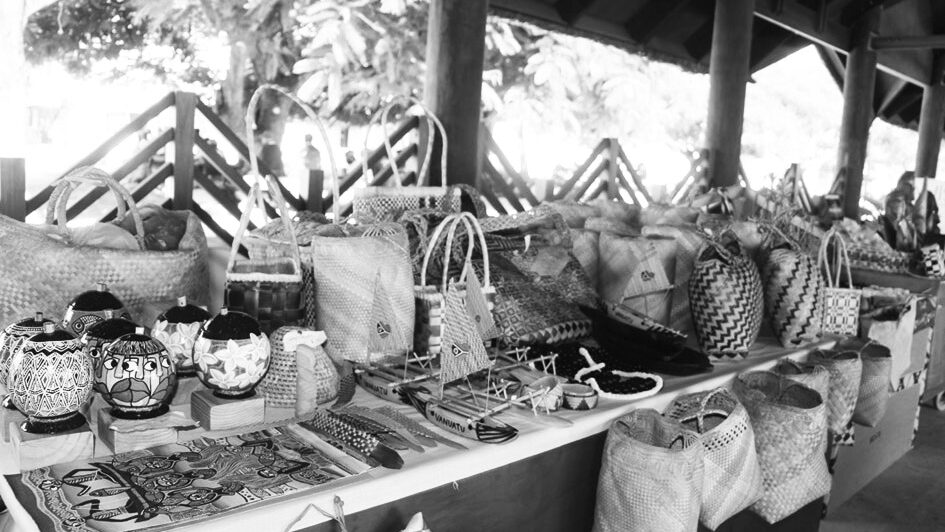 However, this has recently started to change, with a key driver being technology. Arguably, rural tourism has benefited more than any other subsector from the transformative potential of technology. For example, electricity needs are extremely low, meaning that small and affordable solar kits can provide sufficient light and power, as well as the ability to chill food and drink. The internet helps with the exchange of information and helps attract tourists who need internet access. These – and other changes – have all combined to substantially raise the possible quality of holidays on offer.

These opportunities have been taken advantage of by a small number of experienced operators, who are increasingly skilled and have an ever-improving understanding of tourists' wants. Places such as Chez Maureen (Gaua), Rah Paradise Bungalows, and Paradise Sunset Bungalows (Epi) were all well-run operations enjoying high occupancy rates, employing a number of staff, and buying consistently from their local communities prior to borders closing. There were no comparable businesses approaching their quality ten years ago, and their emergence is one of the most exciting things happening in the industry.

This has also been supported by a policy directive since 2008 to encourage more ni-Vanuatu participation in tourism. One example is the introduction of Vanuatu Tourism Operator Minimum Standards in 2018, which included the Department of Tourism training and accrediting hundreds of businesses on standards – an excellent initiative that made a difference across the country.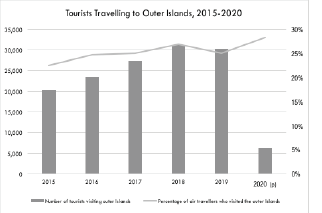 This increase in quality has helped to drive growth in both the number tourism-related businesses and in the number of tourists. There were 30,259 international visitors travelling to the outer islands in 2019, up from 20,223 in 2015 – an impressive annual growth rate of 11%. At the same time, business travel has been on the rise around the islands, which has helped to diversify and support businesses.

It was in this context of a rapidly growing and improving industry that borders closed. Unsurprisingly, businesses who relied mostly on the domestic market (especially the Government) have seen smaller impacts, whilst there is a different story for those who mostly targeted international tourists. Many reported a collapse in revenue, lower employment, reduced spending in their communities, losses in skills, and issues with maintenance – familiar issues for many larger operators.

One example is Yasur View Lodge in Tanna. Before COVID they had a near 100% occupancy rate across their eight rooms, employed six staff, and spent large sums in the surrounding communities – a thriving rural business and a model of sustainable development. They now have a visitor every month, no staff, and are focusing on maintaining their facilities whilst dealing with the fallout of the ashfall; a complete transformation for the worse.

Despite these concerns, there is also the opportunity for rural tourism to take off like never before as key factors converge. Firstly, international tastes are changing as more tourists are seeking authentic adventures in small groups, which Vanuatu is perfectly suited for. This trend has been accelerated by the pandemic and opens up new markets.

Technology will also continue to become better, cheaper, and more accessible. Recent arrivals to Vanuatu include an online booking platform and solar fans – which for just 8,000 vatu can substantially reduce one of the major barriers to rural tourism (poor sleep). Solar and internet will continue to improve, and hot showers will become increasingly common.

These technological improvements will be further complemented by other development initiatives (for example the rural roads program) and an increasing number of ni-Vanuatu with skills and knowledge of hospitality. The potential prospects are very exciting.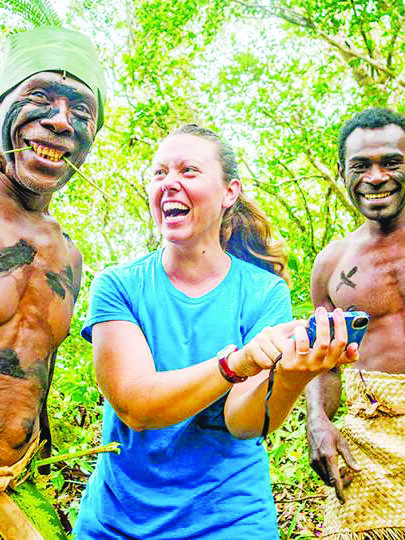 Conversely, there is an extremely elevated level of uncertainty as to the eventual long-term impacts of the pandemic. There is a highly plausible scenario where rural tourism never fully recovers and the country is permanently poorer as a result. Proactive steps should be taken to avoid this scenario.

Firstly, there must be a continued and relentless focus on quality – for which there remains a long way to go. In the short-term, this may mean providing direct support to businesses to get the facilities back up to standard (for example through a Tourism Business Support Program), and over the long-term, it means focusing on improving the skills of owners and staff – the surest way to drive both quality and development.

The authorities should also continue to build on recent efforts to encourage rural tourism. The Mount Yasur Volcano Run is the best example of this – the course was genuinely world-class, and if the rest of the product can be brought up to standard, it would attract runners from all over the world.

The rural tourism industry will also be stronger if there is a thriving wider tourism sector. The major players in Port Vila and Luganville act as the gateway to the country, employ and train thousands, promote the country's brand, contribute millions in tax revenue, and are a crucial source of income for Air Vanuatu. Both rural tourism and Vanuatu will be worse off if these businesses do not recover and grow.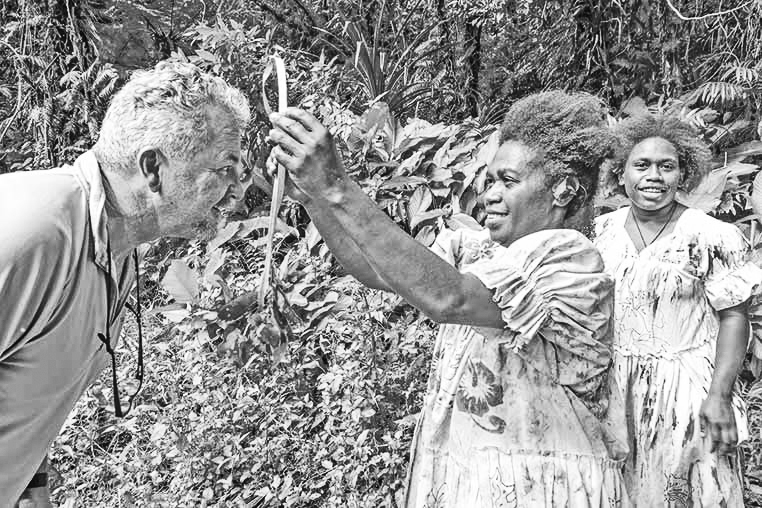 Authorities should also consider innovative ways to encourage visitors to the islands. One idea is the 'remote workers' visa. This would allow individuals to come to Vanuatu for 12 months to work online (i.e. not in the local economy). This would increase demand, revenue, and employment whilst diversifying the economy and promoting Vanuatu globally.

The idea has worked in 14 countries around the world but has not yet been tried in the Pacific. Vanuatu could easily become the leading remote worker destination in the region – the country is peaceful and beautiful, the quality of life is high, Australia and New Zealand are close, and the time zone is well suited to large parts of Asia.

It would also be easy, cheap, and fast to implement. At a time of economic uncertainty, it represents an extremely low hanging fruit and an obvious step to diversify the tourism market.

Remote workers would also be the perfect target group for rural tourism. They would already be in Vanuatu and would have time, money, flexibility, and (for many) a desire to explore the country they have chosen to live in. Any remote worker's scheme should therefore be designed from the start to actively encourage rural tourism – for example part of the cost of the visa could fund half-price flights to each province. This would also give the scheme a unique selling point.

Remote workers can also offer a vision for what quality operators should be aiming for over a longer period. As argued above, by 2030, the barriers to rural tourism will continue to be reduced by technology and other gains. There is no reason therefore that operators cannot offer a product good enough to attract people to spend weeks or months working from rural islands. For the travellers, being able to work from the most remote and beautiful parts of Vanuatu would be a dream. For the businesses and communities, it would mean far more income and employment. This is an optimistic vision, but for the first time ever it is actually possible – the challenge now is to achieve it.

Peter Judge is the Director of Economics and Research and Pacific Consulting Limited, a Port Vila based firm supporting sustainable development in Vanuatu and the Pacific. He has holidayed on 37 of Vanuatu's islands.
-END