Tehya Skye VANUATU
August 30, 2021 9:45 am | Posted in Features | Share now TwitterFacebook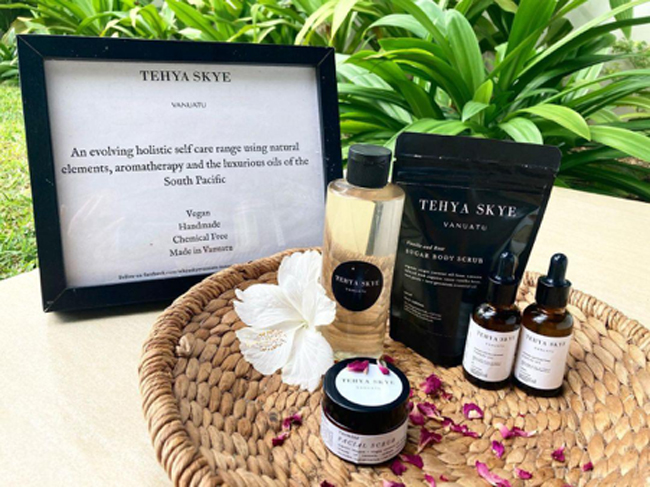 Tehya Skye Vanuatu is locally owned evolving boutique skin care range with a holistic approach that are handmade in small batches in Port Vila to show case Vanuatu's finest oils and produce.

The brand has a range of organic body and face products that are all natural, vegan and handmade of body scrubs, baths, oils and cacao butter bars and a facial range consisting of the best seller 'Yasmine Facial Scrub', facial toner, oils
and lip scrubs and is still expanding. Chanelle Bjornum – Moutiliki, a full-time employee and mother of three, is the
woman behind this conscious brand that began her side business only one year ago and values the importance
of community and supporting local and also believes passionately in the produce of our country, Vanuatu.

"The natural resources of this country are so rich and of the highest quality and, I personally feel, they (nangai, tmaanu
and coconut oil) are underestimated. I just create the products but I have so much belief and trust in them as the
beauty and power is in their own unique healing abilities and I feel honored to share even on a small scale, for now,
what Vanuatu has to offer as our quality is naturally of world class."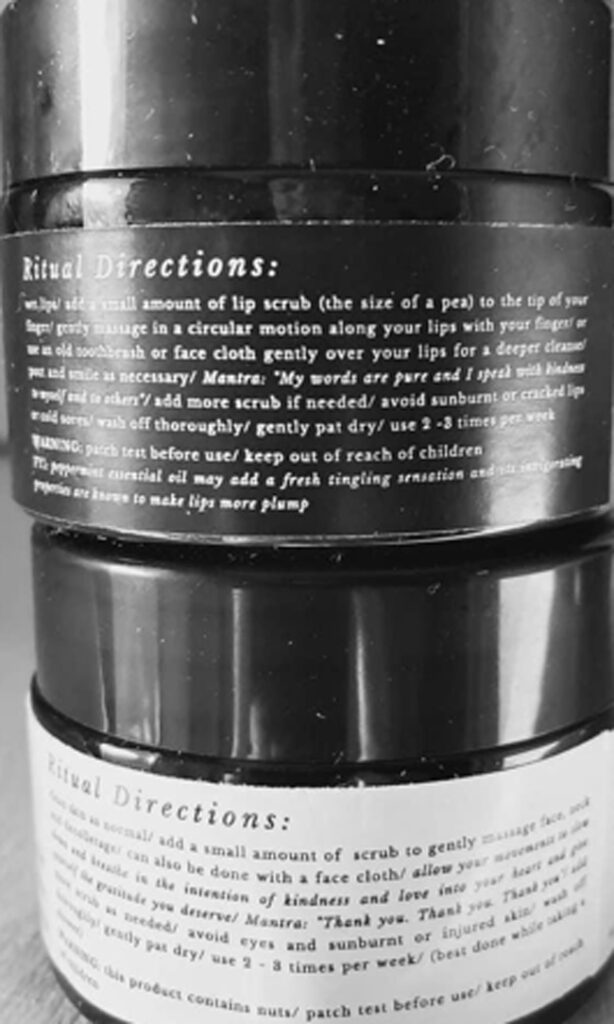 All the ingredients that go into each product have a base of organic nangai, tamanu or coconut oil and are designed
to emphasize our local produce by adding vanilla beans, ginger powder, Tanna coffee, local roses etc to create a
truly unique Vanuatu made product. In some instances, there is the exception of an imported item but as an added
compliment.
The products are also made to elevate our emotional and spiritual wellbeing through essential oils, that are present
through each product, which holds the essence of various flora and fauna. These essential oils possess specific potent healing abilities that, in combination with the locally sourced nangai, tamanu and coconut oil and their individual healing properties, make it a truly natural but effective product.
The creator's passionate belief in wellbeing is one that is uniquely distinguished in the products and throughout the brand by its intention to not only focus on the physical aspects and results but also to create rituals and an experience of connection both emotionally and spiritually upon each application of the products. Each item has 'Ritual Directions'/ instructions on how to apply them as well as mantras in order to create an experience; a moment of presence.
"The whole idea is to bring back and normalise each of our acts as service to ourselves as rituals and really allow
for presence through our senses and allow the user to take their time, slow down, notice the smells, sounds and
feeling (touch) in order to redirect the mind into a space of awareness of our bodies and our thoughts. Through this
awareness, we begin to acknowledge and create a deeper relationship within and this has helped me a lot with my
own healing so I invite others to try the same" says Chanelle.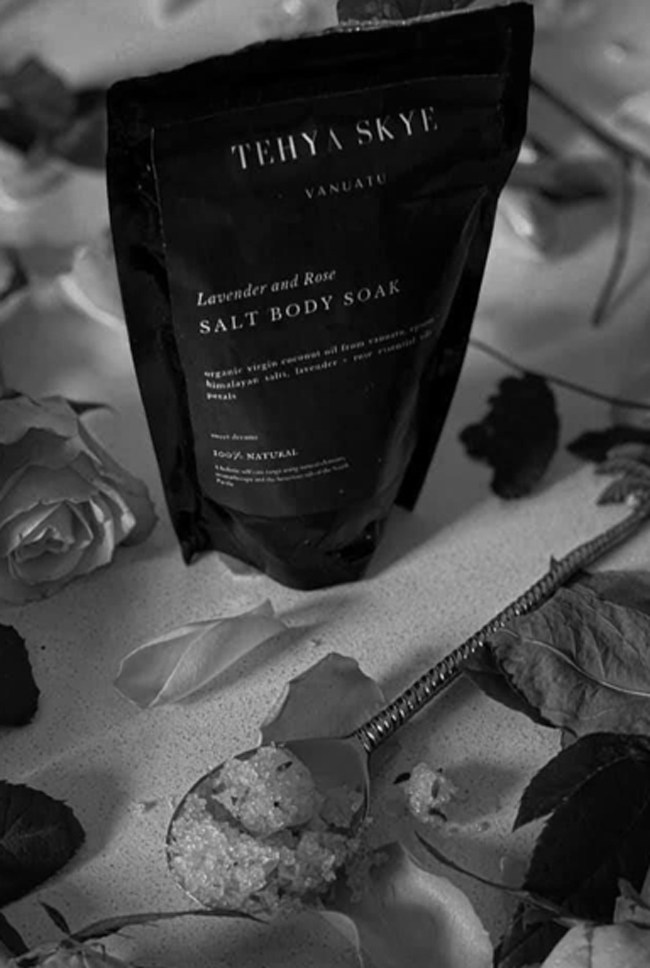 Chanelle states that the brand is a representation of her- it is named after her daughter and represents what she loves and by creating a platform through skin care she is able to share and reflect her love for her home country and her passions. Chanelle has studied beauty therapy and is also a qualified yoga teacher, Women's Circle Facilitator and is also currently studying a Diploma in Ayurveda and has invested in other holistic modalities to further her spiritual growth.
As a novel business, Tehya Skye Vanuatu has accomplished a lot within its first year and has also dedicated much of her time with The Vanuatu Chamber of Commerce as she has been accepted into the Givhan Prokram as well as currently in the final stages of the Phoenix Women in Business leadership program. According to her, this has helped her
greatly in turning her passion into a business and has gained confidence and trust in her own knowledge and the
business.
As the sole producer Chanelle states that running a business out of a young household is quite stressful as it is the classic 'making products out your kitchen' story, whilst working full time, being a mother but trying to create your dreams.
"I've been a one woman show since the beginning – from creating the products, packing them, labelling, designing, ordering, procurement, admin, marketing and the financial side and obviously, I am the quality assurance officer."
The brand is expecting an exciting expansion soon as there are high demands for the products and will be moving to small space that is purely for the business and intends to begin employment that will also entail a holistic environment for staff for their own self growth and empowerment.
When it comes to being an entrepreneur in Vanuatu, Chanelle's advice is 'be brave and take the leap. You can't learn passion but you can learn business. I am not saying it is easy but it is so fulfilling to do what you love. I knew I did not want to wake up when I was 50 and think to myself how I should've done it (created Tehya Skye Vanuatu).
This (creating a skin care range that is proudly Vanuatu made) was always a dream and something I wanted to do but had I started this 10 years ago Tehya Skye would not be what it is today. It was all in divine timing", she says.
Tehya Skye Vanuatu can be ordered from the Tehya Skye Vanuatu Facebook and Instagram page and is also available at Ile De Coco.