Hello Vanuatu
May 30, 2022 2:58 am | Posted in Opinions | Share now TwitterFacebook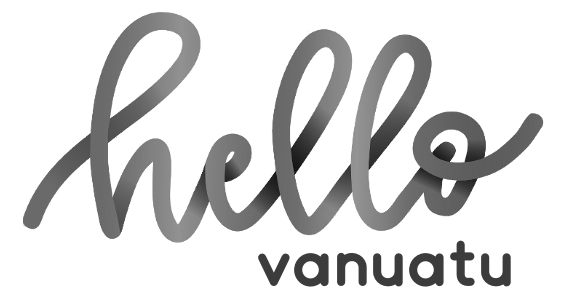 Hello Vanuatu is a 21st century Technology Company. It offers high end solutions for remote
places, inspired by local knowledge and industry leading experts to transport us to the future.
Founded by the creators of digital micro finance company CB-Vanuatu, its built with skills full
of innovation to bring newer experiences beyond boundaries.
Every person who has an android phone can be a member in hello vanuatu. It is a platform available on Google Play Store and can be downloaded and installed into your mobile phones. Once
installed into your phone, you will fill in the form just like any registration for other apps, but in Bislama.
Since its 18 months of development Hello-Vanuatu has been releasing products on a regular basis. In July 2021 it launched Vanuatu's very own social media where users can share posts and stories and chat with friends. The Social media platform aims to preserve culture and respect individual boundaries, and prevent bad actors from gaining popularity through the system.
In November 2021 team Hello Vanuatu rolled out a microfinance solution into the system, allowing people to access small loans with zero waiting time. In December 2021 this technology was also made available for existing lending businesses to have their loans given out to clients through the system, giving them a chance to have a license agreement. The beauty of this system is that it takes the hard work out of monitoring and managing a business and spending time doing a second job.
Loans are given and managed by Artificial Intelligence (AI), which determines the user's request for a loan and loan limits. It provides users an easy transparent interface to see their current activities and account history, in real time. Good customers are rewarded with higher loan limits and customers who delay on payment have their future loan limits decreased. The system approves loans in Zero seconds.
During Covid-19 lockdown team hello-vanuatu created Vanuatu's first online shopping solution that allows all businesses to sell their products online. It now holds more than 1,500 products, and is growing everyday. Customers make their shopping on the app and their orders are delivered to their workplace, home or island. This product is increasingly successful with RSE and SWP workers in NZ and Australia. The shopping app offers a range of products from groceries to hardware.
During the same lockdown hellovanuatu created and launched a Tracing app specially built to monitor and predict movements of contagious diseases like Covid19. Although it was never used, it will be here for any future event.
The future doesn't stop there. Currently we are trialling a digital payment system that is designed to support small businesses and everyone who may or may not have access to traditional financial tools and the move to a more digital economy. "NIES" is a payment method designed to give solutions to people who are not accustomed to the vast applications of mobile-internet technology. NIES not only provides a solution on financial inclusion for those not in the formal banking system but also provides solutions to existing financial institutions and products to extend their customer base and reach.
The next product to be released is a livestock investment system that will allow all of us to become farmers in this technology age. Team Hello believes this app will enhance the work of Vanuatu Government's Restocking Program. Stay tuned for further updates on this.
Why hello-vanuatu is so exciting is the technology behind the platform. It is a locally built platform designed for ease of use in Bislama and holds potential to work even during disasters. Team hello-vanautu is advocating for Vanuatu to leap-frog the technology gap and put Vanuatu fair and square on the world stage.
Having used a blockchain for the first app that didn't hit the mark, our team began developing our own hybrid blockchain called "Madruham" / south Malekula dialect/, to meet the needs of Vanuatu's environment, enabling the system to be disaster resilient later on. The aim was not to create a blockchain but to create a solution for everyday use, blockchain is just a bi product.
Hello-vanuatu has thus far created over 400,000 lines of code, the reason being to ensure no data leaks to third parties or outside of Vanuatu. This means your data is not sold or given to a third party, maintaining the highest level of security standards across all our systems. Our system is disaster resilient, spreading across multiple data centre locations. In hello-systems privacy of personal or company data is handled with utmost care.
Hello-vanuatu is continuing to develop ideas and products that give innovative solutions to some of the challenges we all face. We are excited going forward to launching more useful products.