Would you buy a property online?
April 30, 2022 12:31 am | Posted in Business News | Share now TwitterFacebook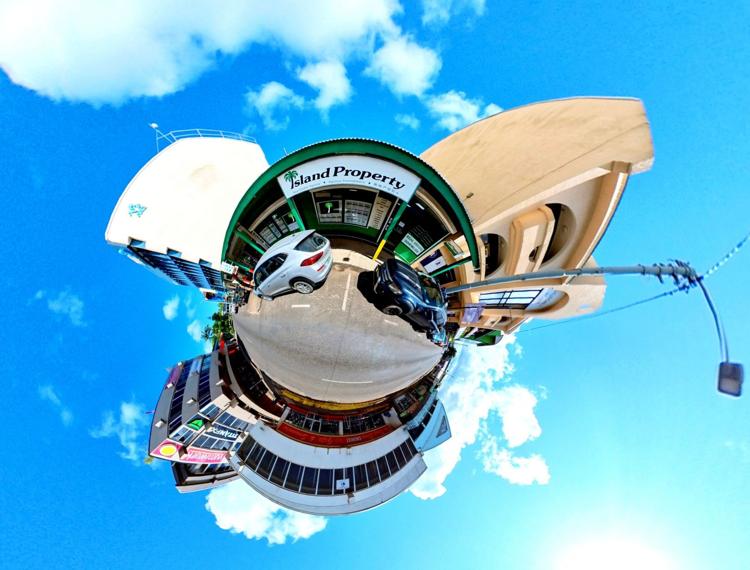 Countries all around the world have been turned upside down by COVID-19 related restrictions and lockdowns over the past two years. Vanuatu is currently experiencing what many countries have gone through since early 2020. However, while countless businesses have closed or been crippled, and millions of jobs have been lost, the buying online sector around the world has been booming.
Suppliers of everything from food to clothing to tech gadgets and other relatively low cost products have seen business rocketing in countries where quarantine, isolation and lockdowns have been a feature of daily life. Even where these restrictions have now been lifted, the habit of buying online is continuing, including for real estate.
But would you buy a property online, "sight unseen"?
Daily Post spoke with Alexander de Groot from Island Property who has several clients, who have already answered "Yes!" to that question.
In Australia, over the last two years, online inspections and virtual auctions were commonplace.
"For many people, buying a property is the single biggest purchase they will ever make," says Alexander. "Yet, their decision to buy or not is often made after only one visit to the property, and sometimes after only a few minutes inspecting the property.
"At Island Property we keep an eye on the latest developments in technology that could prove useful to us in representing a property as best we can. One of these advances is in the field of virtual reality, creating the possibility for us to make a virtual tour of a property which allows any interested buyer to go back for as many virtual "visits" of the property as they care to, in their own time.
"You can't simply send a property back the way you can with a dress or a pair of shoes that don't fit well! So this technology means we can provide a comprehensive view of the property to interested buyers, to help ensure they make the right decision for themselves, even if that decision ends up to not proceed with the purchase.
"Using our 360 degree camera we have been creating Virtual Tours – much more than a simple walk through with a mobile phone, but a proper virtual inspection of the interior of the property, as if you were actually walking through the rooms yourself. The Virtual Tour is a one on one digital copy of the physical property — what you see is what you get.
"The developers of the 3D external modelling we are using, which is normally used by engineers and surveyors, have told us we are the first real estate business they know of anywhere in the world to apply this 3D modelling of properties for the purpose of advertising and selling.
"Providing these 3D external tours to our clients, using drone technology, allows buyers to have a birds eye view at different heights and details of the full exterior and surrounding area of any property or parcel of land."
Alexander continued, "There are many new and exciting changes coming to real estate which we will be implementing as soon as they are viable, but one thing is for sure, the traditional work of the typical real estate agent is going to change significantly in the years to come.
"Real estate listings and sales of the future will happen via your phone or from behind a computer whereby the buyer will have full access to all information and digital access to a property before making that decisive visit and purchase.
Alexander finished jokingly by saying that, "In a way, if we do our job well, you will see a lot less of us, which for many people who don't care too much for real estate agents, that could be another big plus!
"I invite you to visit our web site www.islandproperty.com to see a glimpse of the future of real estate marketing for yourself."