Vt500,000 from Ifira Trustees to support cyclone recovery efforts.
June 8, 2020 11:39 pm | Posted in Business News | Share now TwitterFacebook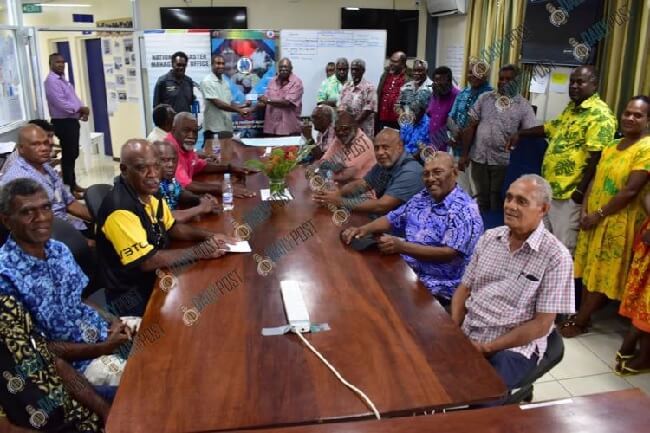 Ifira Trustees Limited has presented a Vt500,000 cheque to the Government to support ongoing recovery efforts in cyclone-affected communities in the northern islands of Vanuatu.
The people and community leaders of Ifira have been commended for their generosity.
The donation was received in the presence of the Chairman of the Ifira Trustees Limited, Chief Mantoi Kalsakau III, and all 31 shareholders.
Chairman Kalsakau III said the people of Ifira are happy to help families in the northern islands suffering from cyclone Harold.
The community of Ifira, through its shipping agency has allowed for the release of MV Sarafenua to be used in distributing food relief.
A few weeks ago, MV Sarafenua left Port Vila for Pentecost with 5000 bags of rice, 5000 cartons of tin foods and 5000 cartons of water.
Ifira community also supplied several empty shipping containers for the government to pack relief supplies in when distributing to those in need.