Vt20M payout towards new burial site
August 7, 2021 11:23 pm | Posted in Business News | Share now TwitterFacebook
By Glenda Willie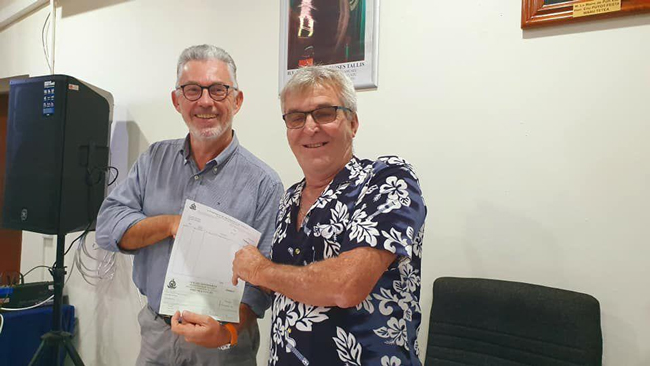 Port Vila City Council this week handed over a cheque of Vt20 million to Caillard & Kaddour (CK) Real Estate as part of the payment for land that will accommodate the new cemetery.
The total land cost is VT29.4 million.
The current cemetery is now lacking adequate space for the country's deceased citizens, Deputy Prime Minister and Minister for Internal Affairs, Ishmael Kalsakau admitted.
Currently, old graves, especially those that were not being cemented, are being dug up in order to bury another deceased, Peter Sakita, the Town Clerk of Port Vila City Council (PVCC) revealed.
It has taken some time for Port Vila City to identify and work with land owners to locate a suitable site for burial.
Sakita said this year the council made a proposal for the government to acquire a piece of land and Council of Ministers (CoM) gave approval for a piece of land at Eratap.
In 2020, PVCC through the Ministry of Internal Affairs made the initial payout of Vt6 million to CK Real Estate.
"I understand the final payment will be settled towards the end of the year.
"In order to have a dignified burial site for our citizens who have passed on, this new site will see clearance or works commencing soon," DPM Kalsaskau stated.
A total of approximately Vt3.4 million is expected to be paid as final payment.