VNPF to operate student support scheme independently
September 26, 2021 12:10 am | Posted in Business News | Share now TwitterFacebook
By Kizzy Kalsakau and Anita Roberts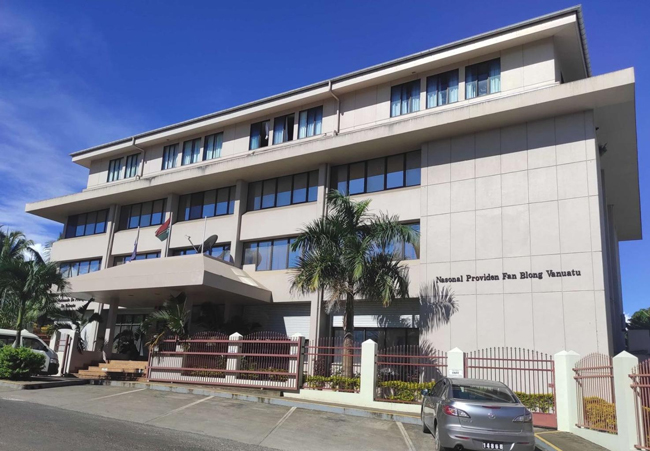 Starting next year, the Member Education Support Scheme (MESS) will be referred to as the Student Education Support Scheme, operated by the Vanuatu National Provident Fund (VNPF) independently from the Ministry of Education and Training (MoET.
When conveying this, VNPF General Manager (GM), Parmod Achary, said the Memorandum of Understanding (MOU) between MoET regarding MESS has already been terminated early this year.
"The VNPF Board had approved early this year for us (VNPF) to operate our own scheme effective from 2022. The students will be applying directly to VNPF," he said.
"The system will be a loan scheme with an interest rate different to previous 4% and under our requirement. The only difference is that, we will not be able to pay allowance, only tuition and accommodation.
"Existing recipients of MESS will be transferred to the new scheme.
"We will be focussing on existing and new teachers, accountants, agricultural, pilots, nurses and doctors, as the priority human resources that the country needs."
GM Achary further clarified a misconception among members about MESS. "Firstly, Section 44 (A) of the VNPF Act allows VNPF to introduce schemes like MESS, through microfinance model," he explained.
"What people are forgetting is that VNPF has been providing education support scheme since the existence of the Member Financial Services Ltd (MFSL).
"In 2019, MoET wanted to be part of it and we thought would be better for the organising of the scheme in terms of coordination. The VNPF Act allow us to use MoET as an agent and the MOU was a guide us to set up the boundary.
"A lot of concerns have been raised about consultation.
"It is not a scheme for everyone. It is a business. What kind of consultation do we need to do a business? It's business where we want to do profit and have the profits transferred to our members.
"The support has been there for so long.
"What we did was enlarge the boundary. We are not forcing members to borrow for their children's education.
"If you do not want to use the scheme, then don't apply. Those who are participating now, it's their choice. They have money in their accounts."
Achary said the Student Education Support Scheme will be operating under Members Benefit, not MFSL anymore.
MESS has supported over 1,000 students last year and this year at vocational institutions and universities in Vanuatu and abroad.