Vanuatu flight cancellations to continue over Easter
April 6, 2023 8:00 am | Posted in Business News | Share now TwitterFacebook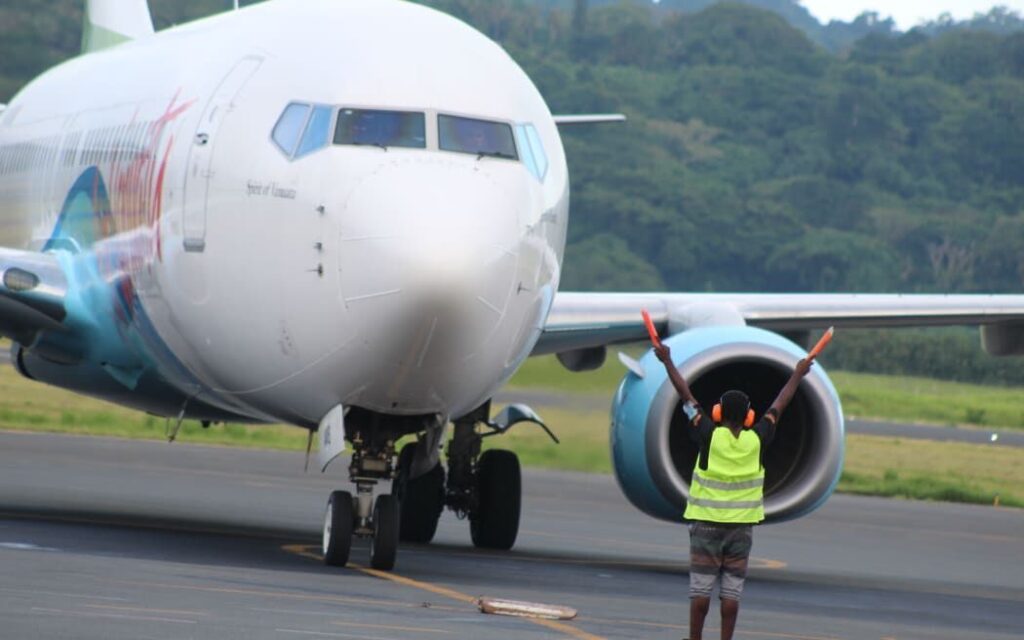 People booked with Air Vanuatu will continue to face disruptions over Easter and unable to fly to Port Vila until later this weekend, as the airline awaits for Boeing 737 aircraft parts.
Easter travels affected
The ongoing delays means hundreds of holidaymakers to Vanuatu will have to reconsider their Easter holiday travel plans or cancel it altogether.
New Zealander Daniel Davidson, who lives in Palmerston North, had booked flights to Port Vila with his mother to commemorate one year since his dad's passing as well as his mum's birthday.
Davidson told RNZ Pacific what was supposed to be a time of reflection and celebration has turned into stress and frustration.
"It wasn't until yesterday (Tuesday) where I actually had to call Air Vanuatu 13 times and that's when they told us that our flight had been cancelled," he said.
"I have to say the Auckland staff for Air Vanuatu are incredible, they're actually extremely helpful, and it's just so sad that they have to work for an airline that obviously doesn't value communication or anything."
He said the airline needed to have a 'Plan B' to address such situations.
"I know this was people's holiday reboots post-Covid (but) their communication is awful," Davidson said.
"I had to find out that my flight was cancelled by my own means.
"So the communication needs to be sorted out and they do they need a plan B so that they're not putting hundreds of people's thousands of dollars out of pocket to sort out the mess."
He said calling on Air Vanuatu to strengthen ties with other airlines and prop up communication centres on he weekend.
"If they had better partnerships with airlines from countries around Vanuatu along with obviously having another international aircraft, should be (something) they should be focusing on."
'No plans' to fly to Vanuatu — Air New Zealand
Meanwhile, Air New Zealand said it has "no plans" to resume flights to the country.
Air NZ suspended its services to the country over seven years ago due to concerns over the "deteriorating' state of the Port Vila International Airport runway.
"Air New Zealand is focused on building back capacity on the routes we had in operation pre-covid as a first priority," a spokesperson for the airline told RNZ Pacific.
"While we recover our existing network back to full capacity, we have no plans to relaunch services to Vanuatu at this stage. We last stopped flying to Vanuatu in 2016 due to concerns around the condition of the runway."