V-Lab Entrepreneurship Program will help returned seasonal workers from Australia and New Zealand
January 23, 2021 9:07 am | Posted in Business News | Share now TwitterFacebook
By Anita Robert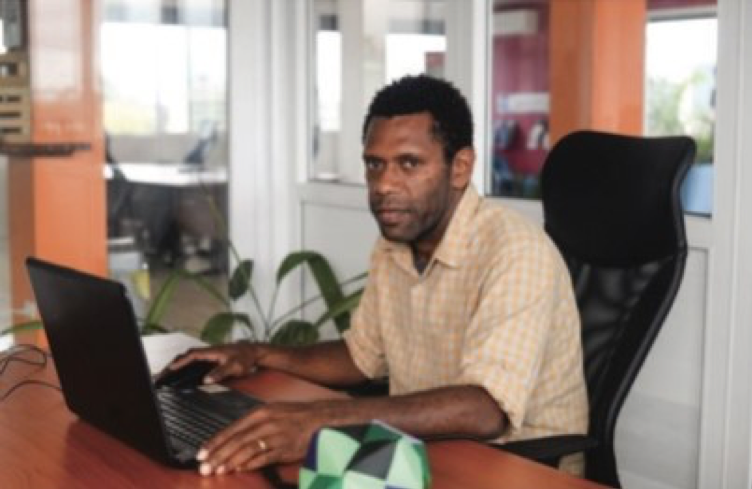 The Returned Seasonal Workers Entrepreneurship Program is helping returned seasonal workers from Australia and New Zealand.
The Program is a collaboration between V-Lab, the Vanuatu Department of Labour, and the Australian and New Zealand governments.
It aims to help seasonal workers to capitalise on their experiences following their return through an entrepreneurship and mentoring program.
Returned seasonal worker, Roy Harry, joined the V-Lab Incubation Program in March 2020 and has seen his business grow since tapping into the resources offered by the program.
A professionally trained electrician, Harry got his business idea when he took part in the Seasonal Worker Programme (SWP) picking fruit in Australia.
He was curious and inspired when he discovered the GPS tracking device installed in the vehicle he was driving and decided to start a similar business when he returned to Vanuatu.
Harry is the founder and owner of GPS Vanuatu Dotcom that supplies and installs GPS tracking devices on private, public and business vehicles, marine vessels and house pets.
His business also provides reports on daily, weekly and monthly activities which means he can also analyse travel data over time.
The V-Lab Incubation Program provided him with new business skills and tools to better manage workload and cashflow, encourage team organization and improve his customer service.
In addition, Harry now has access to a personal desk at Yumiwork; access to training, coaching and mentoring; advertising in the Vanuatu Business Review, and networking with other fellow incubees.
Since joining the V-Lab Incubation Program, Roy recruited a new employee and has seen a significant increase in revenue.
His business objective is to be the best GPS Tracking & Fleet Management Business in Vanuatu and he aims to expand his services from Efate to the outer islands while staying up to date with the latest technology.
To join the V-Lab Entrepreneurship Program visit WWW.V-LAB.ORG.
Applications are open now for returned seasonal workers from Australia and New Zealand who are running a business or who have a business idea. Applications will close on 31 January 2021