South Santo students benefit from CNS Program
November 12, 2020 3:20 am | Posted in Business News | Share now TwitterFacebook
By Staff Reporter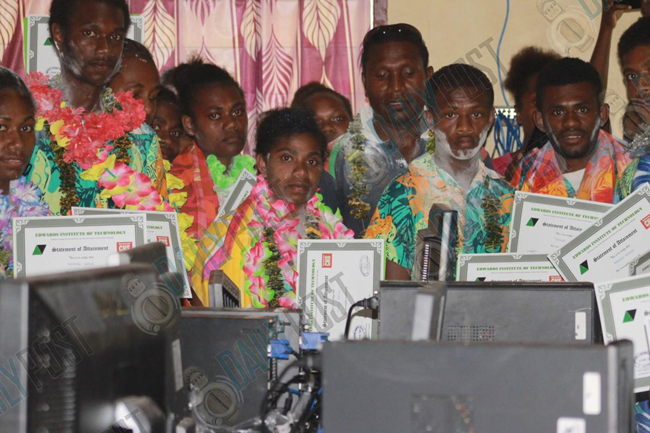 Amidst the challenges of the COVID-19 pandemic and Tropical Cyclone Harold, more than 40 Year 10 students have walked away from Tata Primary and Junior Secondary in south Santo with a certificate of attainment from Edwards Institute of Technology (EIT), the training and development arm of Computer Network Services (CNS).
The achievement marks a step forward in continuing their education or finding a job.
School Principal David Tari expressed his gratitude to CNS for the opportunity, saying, "As a school situated in the rural area, Tata school is fortunate to take up this initiative.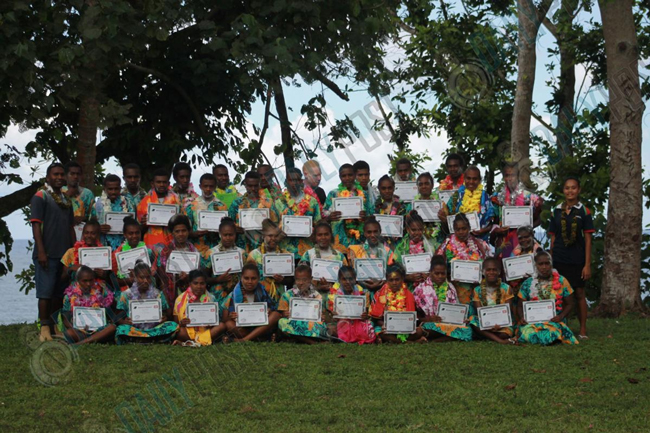 "This achievement marks a milestone in Tata School and the Year 10 students this year will leave this institution with an additional skill that will help them to dream big."
CNS ICT Manager Peter Jara confirmed that CNS has rolled out this program in Nadiutu school on Malo, Tata School, South Santo, Pataloe school, Big bay, Zion School, Big Bay Bush and Molivalivu school in South Santo this year.
"Students need to keep up with modern technology, completing computing classes in Secondary school will help them catch up quickly," said Mr. Jara.
EIT assist these schools by providing and paying for tutors who reside in the school vicinity while the schools are responsible for providing accommodation.
"Apart from students, teachers, school committee members or any member of the school community can take part in these trainings," said Jara.
Tata School endeavors to move on to Year 13 by 2023.
A ground-breaking ceremony to mark this development will take place on the 21st of November as the school plans to relocate to a new site.