Oxfam Vanuatu part of Disaster Risk Reduction celebration
October 14, 2021 2:48 am | Posted in Business News | Share now TwitterFacebook
By Jason Abel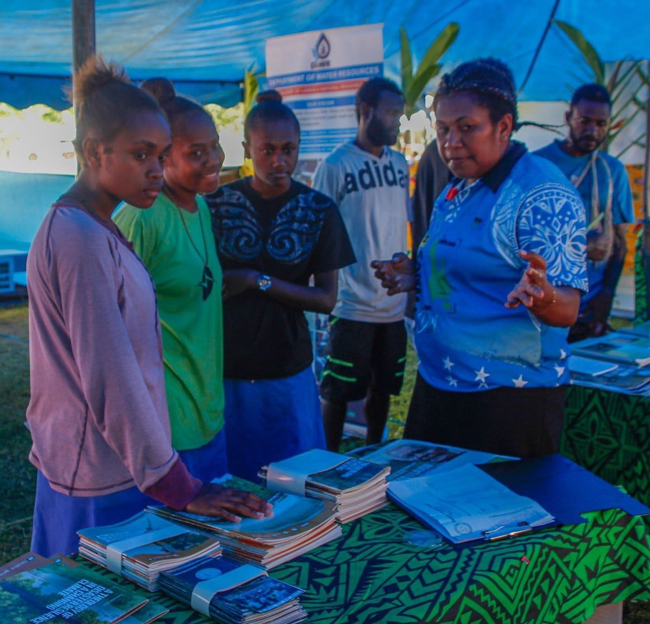 Oxfam Vanuatu joined in with the National Disaster Management Office (NDMO) and other partners to celebrate the International Disaster Risk Reduction (IDRR) three-day event in Luganville, Santo this week.
Oxfam Vanuatu's Communications officer, Mr. Glen Pakoa said the team who went to Luganville are very proud to be part of the IDRR event as it gives Oxfam the chance to showcase its work on DRR in Vanuatu.
Oxfam also used the IDRR event to amplify their advocacy in support of cash and voucher-based humanitarian assistance in Vanuatu in which Oxfam has implemented with its partners through the Unblocked Cash response program earlier this year.
"Around 20,500 people in three provinces benefited directly from the response program with over VT265 million distributed into the local economy. The Unblocked Cash program is a great way of reducing the impacts of natural disasters on communities and family livelihoods in Vanuatu as it uses a system that is fast and easy to use," he said.
Oxfam is pleased that the NDMO and the Vanuatu government have given them the opportunity to work in Vanuatu to serve the people of Vanuatu and for taking part in this year's IDRR Day.
Pakoa stated that most people in Vanuatu don't know about Oxfam and other international NGOs in country.
Oxfam Vanuatu plays a role in helping the government prepare for natural disasters, build capacity around community climate adaption, and also respond to people's needs especially during natural disasters.
The departments under Oxfam Vanuatu are: Community Based Disaster Risk Reduction (CBDRR) Program — Cash Transfer Program (CTP) and the Vanuatu Climate Action Network (VCAN) — Inclusion Program.