NISCOL declares VT73.4 Million Dividend for Shareholders, Vt37.83 Million Concession Payment to Gov't
April 27, 2020 11:31 pm | Posted in Business News | Share now TwitterFacebook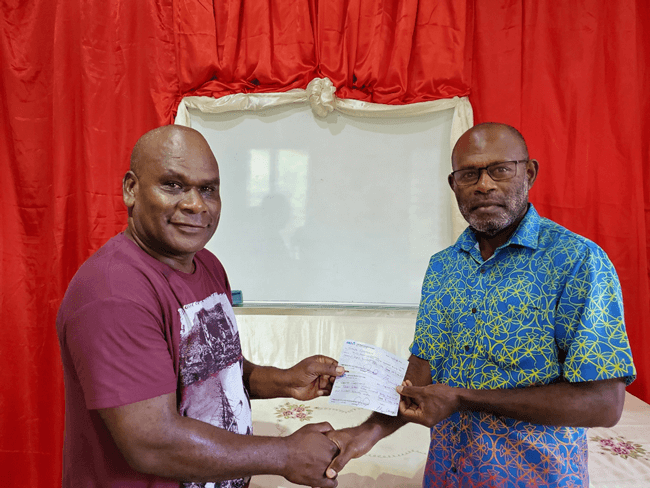 The Board of Directors of the Northern Islands Stevedoring Company Limited (NISCOL) held an extra-ordinary meeting of the Board in Luganville, Santo on Friday, 3rd April 2020 and unanimously approved a total dividend payment to NISCOL Shareholders amounting to VT73.4 million and a concession payment of Vt37.83 million to the Vanuatu Government.
The 2019 Annual Report described that the Company experienced a quiet operational year that saw a continuation of a general downturn in container imports and exports. CEO Mr Ryan commented that although there was a small upswing in general cargo tonnages, the biggest loss of tonnage over the year was in bulk copra. This was caused primarily as the reduction in copra production due largely to the weakening price of copra.
Despite the many hurdles faced by the Company, NISCOL continues to make significant improvements in strengthening its management, operations and financial. Operationally NISCOL continues to make significant headway in procedural guideline reforms leading to efficiencies and savings.
NISCOL is pleased to be able to return to its shareholders a share of its profit and hopefully some of the funds would go towards supporting those severely affected by the recent TC Harold.
CEO Mr Ryan said the dividend payment will inject much needed funds into the provinces to assist with the economic effects COVID-19 and TC Harold. CEO Ryan added that infrastructure recovery is essential to provide the economic stability to the Northern regions.
The 2019 annual report including the audited financial statements presented to the Company Board meeting shows an acceptable level of return for the year.
A total dividend payout of VT111,241,550 was approved, of which Vt37,836,850 was paid as concession payment to the Vanuatu Government and the balance of Vt73,404,700 declared as dividends to its Shareholders, each receiving varying amounts based on their respective allotted shares in NISCOL.
NISCOL Shareholders are the provinces of TORBA, SANMA, PENAMA and MALAMPA, the Luganville Municipal Council and the Vanuatu Government.
SANMA Province (30% share) received Vt22,021,401, MALAMPA and PENAMA Provinces (20% shares each) each received Vt14,680,940 and TORBA Province, Luganville Municipal Council and Vanuatu Government (10% shares each) all receive Vt7,340,850 each.
The members of the Board of Directors on behalf of the Shareholders acknowledged and commended the management and staff of NISCOL for their dedication, commitment and consistent performances to continue the company's growth trajectory in 2019 despite the present socio-economic environment.