Minister supports interest for ship
June 26, 2020 12:06 am | Posted in Business News | Share now TwitterFacebook
By Len Garae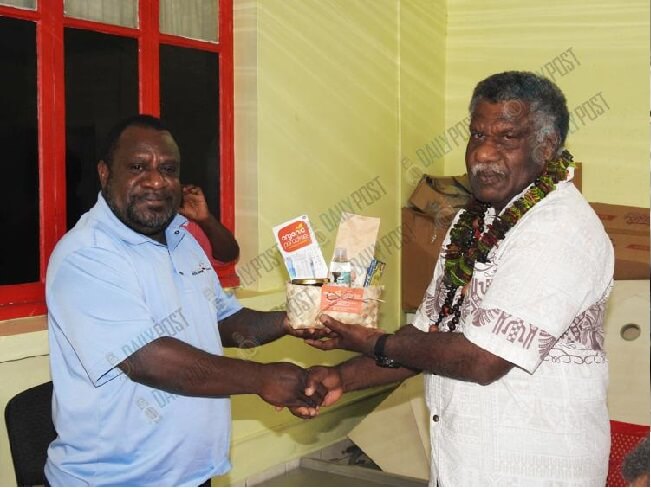 The Minister of Trade, Tourism, Commerce, ni-Vanuatu Business and Industry, James Bule; has completed a day of successful tour of the four most vital Departments under his portfolio namely Cooperatives, Tourism, Industries and Trade this week, and heard the same expression of interest that the most important missing link to marketing both produce and products from the islands is a ship.
Asked how serious he is about supporting such an interest, he replied that history has proved that linking the cooperatives with an inter-island shipping vessel had worked wonders for the people in the islands through their cooperatives network and the cooperatives' Head Office in Port Vila.
While supporting the Director/Registrar of Cooperatives, Ridley Joseph, in his interest for an inter-island shipping vessel to promote trade by transporting fresh fish from Fishermen's Cooperatives and goods from cooperatives of other sectors for sale by the Fish Market in Port Vila, while delivering new stocks for cooperatives in the islands, the Minister wants to see a united stand by Departments to own and manage a ship which means, as the Minister responsible, he would push to support such an important project.
The Minister said the timing is right to examine alternative directions to continue to encourage inter island trade especially now with the global lock down caused by COVID-19.
In times like this, economically Vanuatu can continue to survive without depending on imported products from the outside world.
The Minister made the remark to this reporter to conclude a full day of touring and listening his Departments' concerns and visions especially the need for an increased budget to improve their service delivery in the outer islands.
The Minister listened then reminded them that he is on the National Budget Committee (NBC).
He urged them to submit their budget proposals to the NBC for consideration.