Markets struggling but intent on maintains SOPs
April 26, 2022 9:36 pm | Posted in Business News | Share now TwitterFacebook
By Josepheen Tarianga.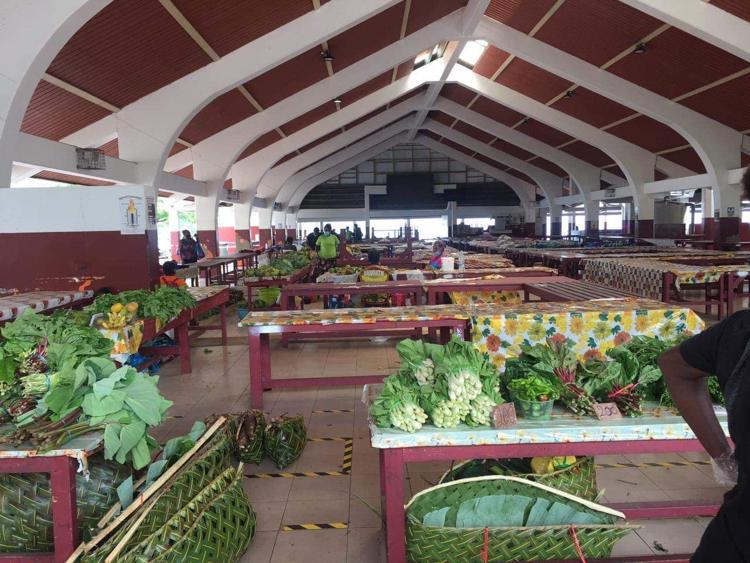 Despite the lifting of curfew in Port Vila, markets and market vendors are still struggling to make a profit while maintaining the standard Operation procedures (SOP).
The Manples Market Manager, Etienne Paulo states that since the curfew has been lifted the number of market vendors has increased for Manples market from about 12 to 20 vendors.
The market operates following the set SOPs and so unvaccinated mothers are not allowed to sell at the market while the capital is in level 3.
"With the number of vendors we have at VT250 for a table a day, the market is not making enough profit to cover the costs for the vendors and Market operations."
" We hope that the Government can recognize that the Manples vendors pay a local Government license at VT5,000 each and seeks to help us maintain our market operations at this time" says Mr Paulo.
Sasha Watt, Manager of the Port Vila Municipal Market expresses that the Municipal market is also experiencing difficlty in maintaining SOP's as there is no profit in the operations, However the situation is bigger then the market itself, he explains this saying;
" We see two sides to this, it isn't just about us making a profit but we want to provide people with the fresh produce they need to stay healthy so they can help bring in some money for their families as well at this time. "
"However, in the long run the Market cannot go on like this."
On the other hand, the owner and the manager of the bustling Teouma road market, Helen Sisi Pakoa Toa has opened her marekt to mother from all areas of Efate with both vaccinated and unvaccinated mothers.
" Our market has over 50 vendors from all areas coming to sell their produce her only paying VT300 a day for the table space" she says.