Former Club Vanuatu property in final repair stage
June 1, 2020 8:00 am | Posted in Business News | Share now TwitterFacebook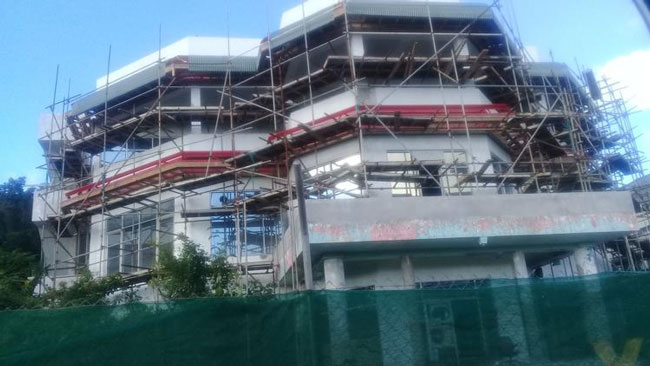 By Anita Roberts
The former Club Vanuatu in the centre of Port Vila Town owned by the Vanuatu National Provident Fund (VNPF) is now in its final stage of repair.
General Manager (GM) of VNPF, Parmod Achary revealed this to the new Minister of Finance Johnny Koanapo on his visit to VNPF after the minister's appointment.
An Vt80 million contract had been awarded to a construction company to undertake exterior renovations and improve the performance of the building.
However, Daily Post understands that currently repairs have been stopped following the alleged termination of the contractor.
The former Club Vanuatu is one of the many failed investments of VNPF.
The property has not generated any returns to the fund since it was purchased several years ago at Vt300 million.
Renovation works commenced last under the management led by GM Achary.
Once the property is fully repaired, it will be generating approximately Vt4 million a month, the VNPF GM assured Minister Koanapo.
He conveyed that the National Bank of Vanuatu (NBV) will occupy the building once renovations are complete.
Minister Koanapo acknowledged VNPF for the renovation efforts so far.
Apart from the former Club Vanuatu, the minister was also briefed on the status of other failed investments and new projects being undertaken such as securing the first offshore property in New Caledonia.