Dennis Nai reappointed Vanuatu Ambassador to China
April 5, 2023 7:00 am | Posted in Business News | Share now TwitterFacebook
By Glenda Willie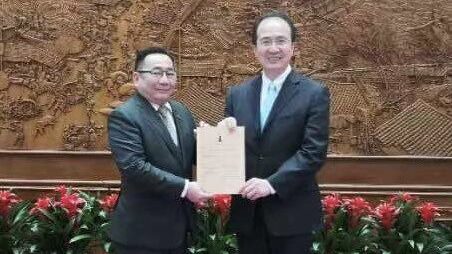 The Government has appointed Mr. Dennis Nai as Vanuatu's new Ambassador to China.
The decision was approved by the Council of Ministers (CoM) at the end of last month, and his appointment was confirmed by the Director General (DG) of Foreign Affairs, Kalfau Kaloris.
Ambassador Dennis is not new to this position, having previously served as Vanuatu's Ambassador to China before his contract lapsed, and the position remained vacant for some time.
The appointment was made through an open and transparent process, according to Kaloris. The position was advertised, and the Foreign Service Board reviewed the applications before submitting their recommendations to the CoM. The preferred candidate was then approved by the CoM.
Mr. Clarence Marae from the State Office confirmed that the Head of State issued Ambassador Nai's Letter of Credential, officially confirming his appointment.
Minister of Foreign Affairs, Jotham Napat commented on this appointment.
"I am delighted to appoint Mr. Dennis Nai as the new Vanuatu Ambassador to China. Ambassador Dennis' exemplary performance in his previous diplomatic roles has demonstrated his unwavering dedication and commitment to fostering strong international relationships," he said.
"Under the leadership of Prime Minister Ishmael Kalsakau, the Vanuatu Government recognizes the immense importance of our relationship with China. By entrusting this crucial position to a seasoned diplomat like Ambassador Dennis, we reaffirm our commitment to nurturing and strengthening the ties between our two great nations."
Ambassador Dennis presented his credentials in Beijing on Monday this week.