Australia injects VT350 million into Vanuatu's COVID-19 stimulus package
June 4, 2020 11:59 pm | Posted in Business News | Share now TwitterFacebook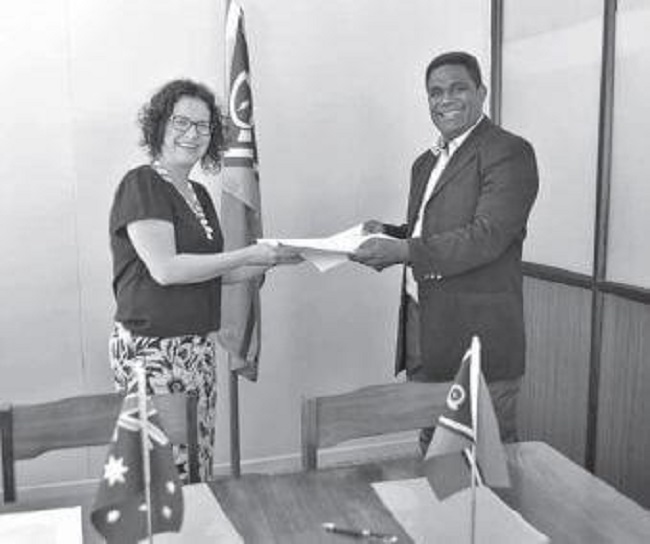 The United Nations Development Program (UNDP) in collaboration with Vanuatu Laboratory (V-Lab) are proud to announce the winners of the 'COVID-19 Response Challenge' – a challenge created to identify a business idea that addresses the negative socio-economic impact of COVID-19 within the Pacific.
Launched on April 24th, the pilot stage of the challenge is only open for Fiji and Vanuatu and was hugely successful with over 90 applicants (25 in Vanuatu alone).
Following a thorough selection process which involves an online pitching before a Jury comprising of ANZ, UNDP and V-Lab representatives, only 4 projects were finally selected in Vanuatu. 
Meet the winners:
1. Alternative Communities Trade in Vanuatu (ACTIV) Association: The project "Vanuatu Farmers Market" aims to develop further an online platform which seeks to connect small local producers and farmers with consumers.
The platform will create new market opportunities and provide better prices for the local consumers.
Now online at https://vanuatufarmersmarket.com/ which enables anyone to have local products delivered to their house or to various collection points in town.
2. Next Limited: The project "RAISE Vanuatu" seeks to support the development of an online solution for fundraising and crowdfunding.
The platform aims to enable anyone to contribute resources to social projects carried by individuals, associations and businesses from a simple phone call, using the M-Vatu technology implemented by Vodafone.
Transactions on the platform will be secured financially, technically and legally.
3. Village de Santo: The project "Community farming for early recovery" seeks to provide targeted communities in Santo with livelihoods opportunities following TC Harold and the Covid-19 crisis.
Through an ambitious farming network, the project will enable employees of the Resort "Village de Santo" and their families to secure a stable source of income. In addition, the project will also create a new sense of community.
4. The project "Grocery Packs for Minimum Wage Workers in Vanuatu" aims to enhance food security for the minimum wage workers (mainly found in construction, wholesale, retail, repair, accommodation, transportation, tourism) who are affected by wage cuts following the COVID-19 crisis.
Through this project, affected people and communities will be having access to reasonably priced grocery packages to support their families.
These four projects will be receiving grants up to $10,000 USD (Vt1.1 Million) each made available by UNDP as well as business advisory services provided by V-Lab.