An Agency for Unemployed Graduates
June 7, 2022 11:24 pm | Posted in Business News | Share now TwitterFacebook
By Josepheen Tarianga.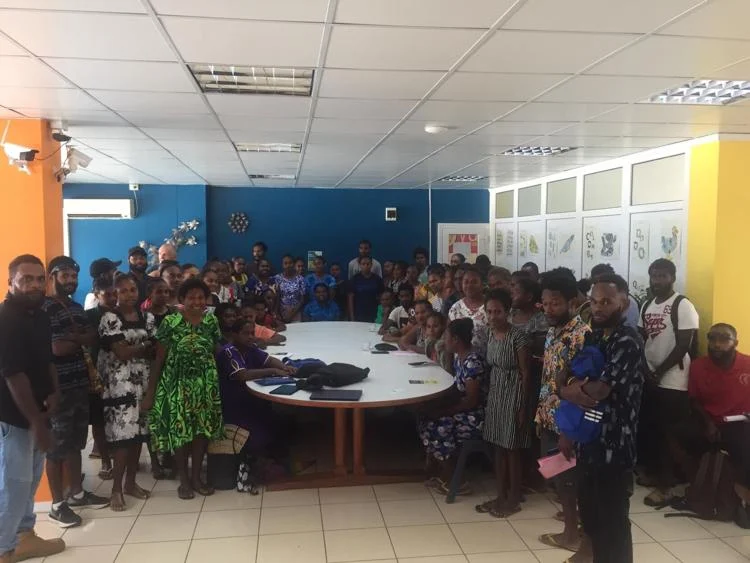 Over 75 students attended the first registration of the newly established Van Graduate Recruitment Agency (VGRA).
Aurelien Leye and Ernest Malesu are the cofounders of VGRA. The two joined the V-Lab social incubator in hopes of establishing a business that would target unemployed graduates, students who have graduated but are still struggling to find work.
I have a Masters of social Economics and Social science , my partner is currently getting his Masters in the same field. Once i got my masters I saw many of my graduate friends were still looking for work too so I thought why struggle to find work when we can create jobs, said Mr Malesu.
The agency hosted its first registration last week with graduate from the NUV, AUF and USP. Those registered will be presented as potential employees to employers.
Yollande who was in attendance of the first registration says that this agency gives graduates like her hope that they will soon find work. She studied Administration and Social economics at AUF, a bachelor that took 3 years to complete and had since then applied to several different job vacancies to no avail.
" COVID has made it very difficult. I see a trend where Francophone graduates have more difficulty finding work, I experienced the same" she says.
This agency will provide a number of potential qualified graduates to employers looking to employ. Maybe before because we tried working as individuals we weren't seen but now under this agency we will be a large group and employers will be more likely to see us, Mr Leye tells those who had registered.