AJC Vanuatu becomes a full member of DFK International
March 4, 2022 11:01 pm | Posted in Business News | Share now TwitterFacebook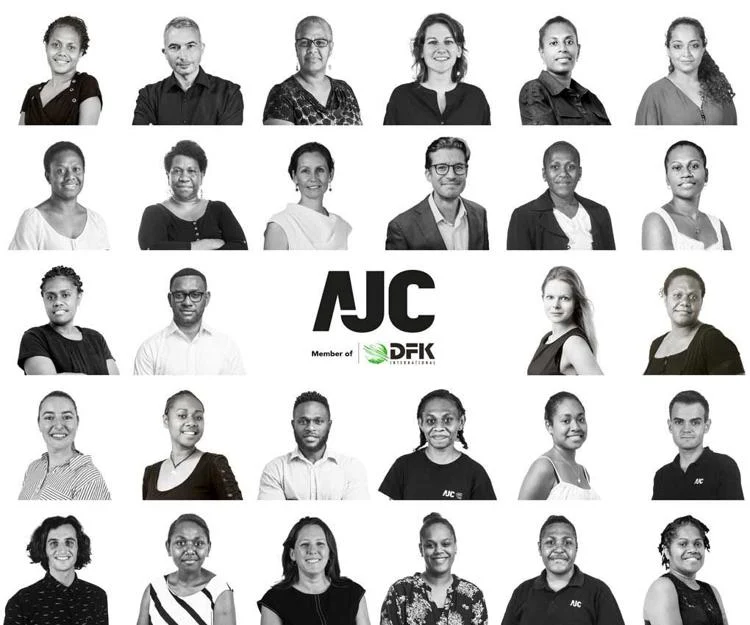 It was with pride that AJC Vanuatu announced its accreditation as a Full Member of DFK International, the London-based association of independent accounting, tax, legal, and business advisory firms yesterday.
The organization, with more than 200 members in 100 countries, recognizes AJC's outstanding work and professionalism in upholding the values and best practices embraced by its members worldwide.
Founded in 2003 in Port Vila, Vanuatu's capital and business hub, AJC first joined DFK International in 2009 as a Correspondent Member. Since then, the firm has tripled in size by broadening its range of accounting and business advisory services, including audit and accounting, the incorporation of local and offshore companies, corporate secretariat, and support to investors seeking to obtain licenses issued by Vanuatu authorities.
The team is now made up of 30 seasoned professionals including accountants, lawyers and digital communications experts.
Marie Eve Chabot, Managing Director of AJC, said: "DFK International has been instrumental throughout the years in helping us build our network, stay on top of industry best practices, and bring added value to our clients by referring them to like-minded firms across the world. Now that we are a Full Member, we expect to reap even greater benefit from this prestigious association."
An archipelago of 83 islands in the Southwest Pacific, Vanuatu is one of the youngest nations on Earth, blessed with a tropical climate and pristine natural beauty. It became independent in 1980 after being ruled jointly by France and the UK since 1906; French and English are official languages. In the heart of Melanesia, flanked by Australia, Fiji, New Zealand and Papua New Guinea, Vanuatu is well-positioned to become an engine of sovereign economic growth in the region.
While AJC is the leading professional services firm in the country, it has stayed true to its roots as a family business. Canadian-born Marie Eve Chabot, CA, CPA, took over the lead two years ago from her husband, Chartered Accountant Martin St-Hilaire. Martin attended a few international and regional DFK conferences in past years, in Hobart, Paris, Hong Kong and Ho Chi Minh City.
"DFK conferences are fantastic opportunities to keep abreast of the latest industry trends and technologies. We're looking forward to attending the next in-person events as Full Members when Covid restrictions allow and making the full pitch to folks about our wonderful country," said Chabot.
Besides its instrumental role in facilitating the kind of foreign corporate investment that helps grow the country's economy, AJC is also a designated agent authorized to market and promote Vanuatu's Citizenship by Investment program (CIB), a key source of public revenue.
In recent years AJC has been through a thorough digital transformation and it now helps clients achieve the same. It has also developed in-depth expertise in regulatory issues and offers custom-tailored consulting services in this area whenever clients need them.