Air Vanuatu announces 4th Ni-Van ATR Captain
March 30, 2021 4:41 pm | Posted in Business News | Share now TwitterFacebook
By Josepheen Tarianga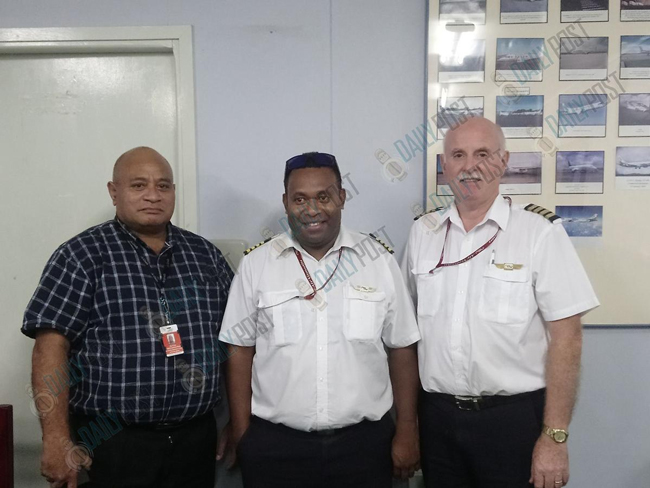 Air Vanuatu has proudly presented its 4th Ni-Van ATR Captain, Slimson Kensly Lingi.
This development is another step closer to the goals of the national airline to localize positions.
Mr Lingi has served Air Vanuatu since 2009, flying several different kinds of aircrafts. He served as first officer and captain of other smaller aircrafts with around 7,000 hours in flight.
He is the former first officer to Training Captain and ATR Fleet Captain Gerad Bowden who trained and tested Mr Lingi throughout the command upgrade training.
The training for the new ATR captain began in 2020. Unfortunately, due to the pandemic, training had halted for several months as the ATR aircraft was not flying.
When training recommenced, it took three months to complete, with about 100 flights or 80 hours of flying. The final test to see whether the first officer Lingi was ready for his upgraded command took place on the 26th of March and was a success.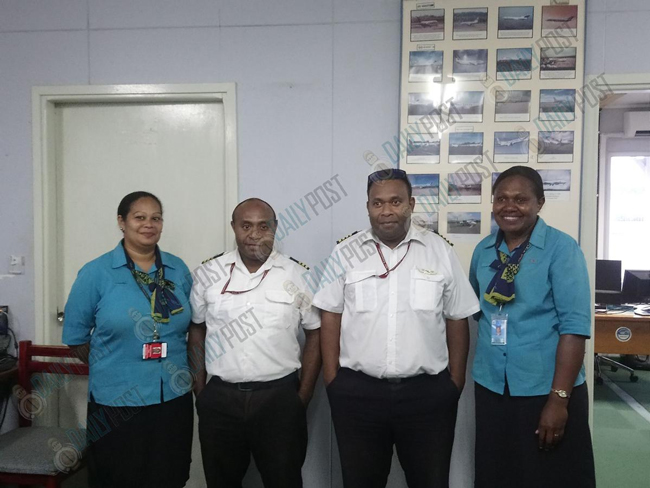 The test flight took off from the Bauerfield International Airport to Santo-Pekoa International Airport before returning to the Bauerfield International Airport. The ATR fleet captain reported that of all the questions asked of Mr Lingi, only one was incorrect.
Mr Bowden said Air Vanuatu is proud of its new and present ATR Captains as it has a goal of localising ATR Captains, aiming to get more Ni-van Captains to fill in the gap.
Air Vanuatu CEO, Mr Atu Finau and Training Captain Bowden both commended Mr Lingi for his new command, then taking his first officer 3 strip epaulettes and replacing them with 4 strip Captain epaulettes as the proud mark of command.
They also presented his first cabin crew, officially upgrading his command from first officer to ATR Captain.