15 Vessels Detained
August 2, 2023 10:46 pm | Posted in Business News | Share now TwitterFacebook
By Glenda Willie.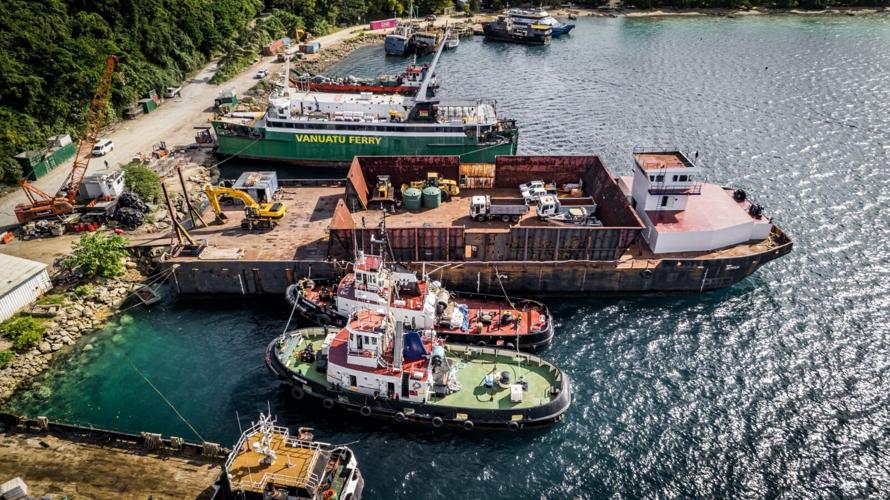 The Vanuatu Maritime and Safety Authority (VMSA) has detained at least 15 vessels for operating without valid licences, following a recent survey undertaken by VMSA officers.
The detained vessels include those from well-known fleets such as Ocean Logistics Limited, Landing Craft (LC) Herpoly, LC Valery, and Tiwi Trader.
Commissioner of VMSA, Less Napuati, emphasised that vessel operators are obligated to adhere to the Shipping Act's regulations to ensure their vessels are seaworthy, much like vehicle owners are required to comply with traffic regulations and undergo annual inspections for roadworthiness.
According to the Shipping Act, any vessel engaged in trade or passenger traffic must possess a valid and unexpired safety certificate. If not, the owner, master, or bosun of the vessel may be found guilty of an offense and could face a fine of up to VT500,000 or imprisonment for up to one year, or both.
Additionally, if demanded by any licensing officer, failure to produce the vessel's safety certificate and the relevant certificates of competency for the officers, engineers, or mechanics onboard can lead to a fine of up to VT100,000 or imprisonment for up to three months, or both.
The VMSA boss urged vessel owners to promptly sort out their fees to have the detention lifted. Once the necessary fees are paid, the vessels will be inspected by VMSA inspectors to ensure they meet the required safety standards before resuming their services.
Commissioner Napuati expressed concern that some ship owners failed to apply for the mandatory survey as required by the Act, despite being given sufficient time to do so.
The deadline for compliance was set at the end of July. The Act stipulates that vessel owners must apply for a survey, along with the prescribed fee, at least two months before the desired effective date of the safety certificate.
Napuati acknowledged the efforts of some vessel companies that complied with the regulations, including Vanuatu Cargo, Vanuatu Ferry I and Vanuatu Ferry II, HELPR 1, and Tug Warringa.
Commissioner Napuati called on all banana boat and Game Fishing operators to ensure they also promptly sort out their fees to avoid facing similar actions by the VMSA.
The VMSA's strict enforcement of the Shipping Act is aimed at ensuring the safety and integrity of maritime operations within Vanuatu's waters.