V-LAB BUSINESS INCUBATOR 3RD ANNIVERSARY
November 15, 2022 11:14 am | Posted in Features | Share now TwitterFacebook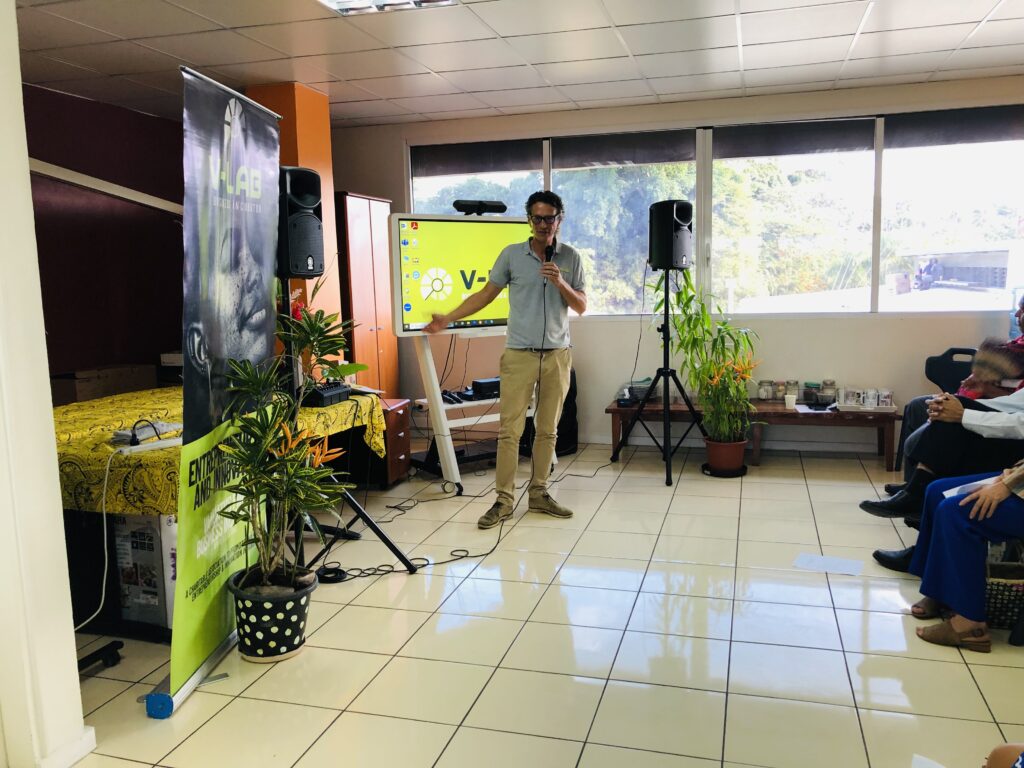 V-LAB – Helping Grow Vanuatu
3 years ago, in November 2019, V-Lab was established in Port-Vila as a charitable association with the view to promote and support entrepreneurship and innovation in the country.
For the past 3 years, V-Lab, working hand-in hand with Yumiwork – Vanuatu's first co-working space, has worked hard to improve and strengthen the local business ecosystem in order to make it more conducive for entrepreneurship, social action and innovation.
What an incredible Journey these 3 years have been! When we started, quite a few people were telling us that a business incubator in Vanuatu would never work. Telling us that NiVanuatu people have little, if no sense of entrepreneurship, no taste for innovation and little commitment to start their own businesses. How wrong these people were and how right we were not to listen to them!!!
In three years, and through a number of different programs, V-Lab has accompanied more than 150 individuals (both men and women) in the establishment or development of their business and idea. These programs, whose duration has varied between one week and one year, have targeted different groups, such as students, innovators, returned seasonal workers, community organizations, social businesses, etc. While it would be presumptuous and probably wrong to think that these 150 people all now have successful and flourishing businesses, the conversations that we regularly have with our alumni has shown that all of them, one way or another have been positively impacted by our programs, be it at the personal or professional level.
V-Lab's approach has always been on quality vs. quantity and this is why, any program that we run will not only include training but also individual support in the form of coaching as we are convinced that training on its own is not enough to fully unleash the potential of individuals. In this context, we are particularly proud of the fact that over these three years, we have been able to develop such a wonderful team of coaches, all Ni-Vanuatu business men and women whose capacities have been developed since V-Lab was established. V-Lab would not be where we are now without the amazing contribution of these wonderful people!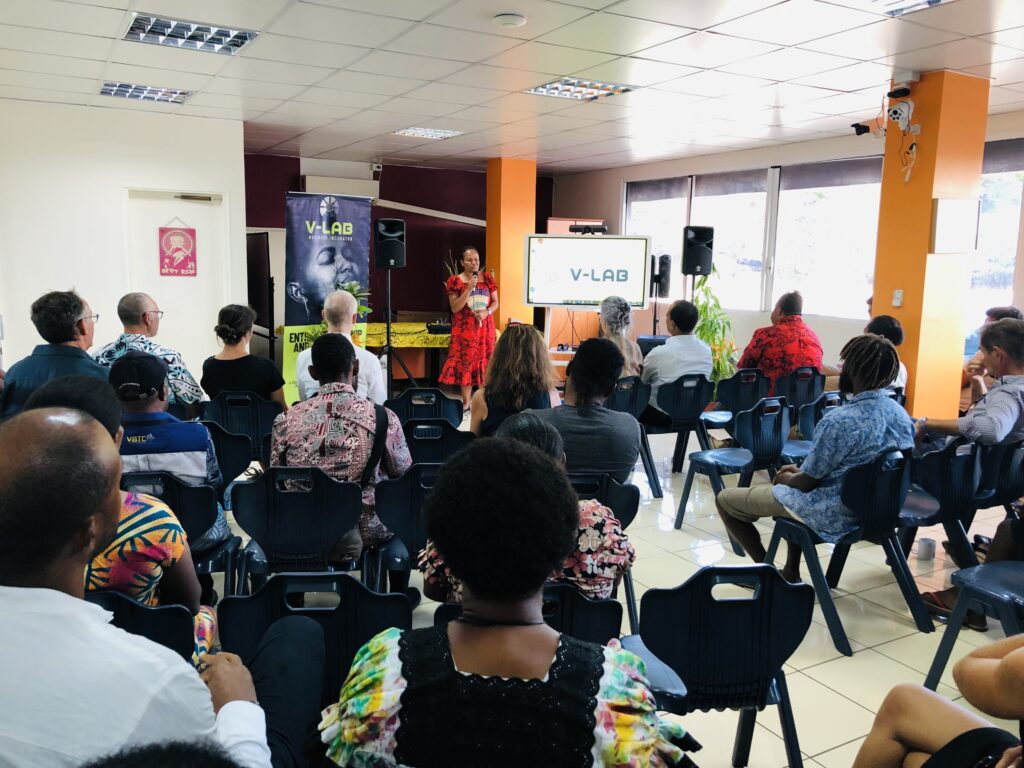 Over these last years, V-Lab has evolved quite drastically and will continue to do so. While V-Lab started as a "business" incubator only, we realized over time that not all of the ideas and commitment of our beneficiaries necessarily translate into businesses. This why V-Lab is now a "Business and idea Incubator", allowing us to continue supporting businesses but also extending our reach to organizations like community groups, charitable associations, etc. Anyone who has an idea or a project which is innovative or social is welcome to join us!
In parallel to expanding our activities in Vanuatu, V-Lab has also started going regional. At the request of some of our partners, V-Lab started working with other similar institutions in the region to develop their capacities. For instance, V-Lab is working closely with the Young Entrepreneur Council of the Solomon Island. Similarly, V-Lab has started to engage with other neighboring countries to replicate our flagship program "Yumi Growem vanuatu" that focuses on the reintegration of seasonal workers.
It is so great to see that our partners now consider V-Lab and some of its innovative programs as a model to be replicated and exported in other countries of the Pacific region!
However, after3 years of operation and growth, it is important that V-Lab reflects on its achievements, successes, but also failures and challenges.
Indeed, beyond numbers and statistics, what has V-Lab really achieved since it launched its first program? What has been the impact of these programs on the people that it serves?
Being able to respond to these fundamental questions is critical. Yet, measuring the impact of our work is complicated. Complicated because the 150 people who have gone through one of V-Lab's programs all have different stories and projects and all have benefitted from their time with us in different ways. Complicated also because our work does not only aim at building the business skills of our beneficiaries. It also aims at developing the personal skills (such as confidence, self-esteem, leadership, etc.) that are needed in life, whether in the context of a business, of a job, of a family or of a community.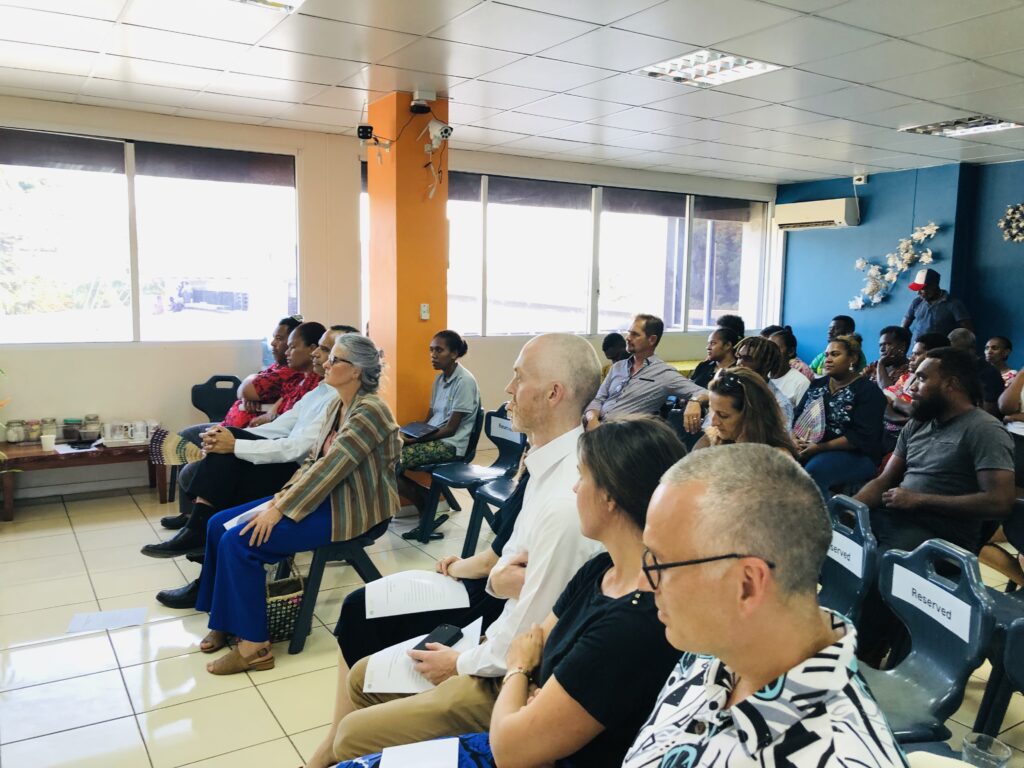 In order to answer the question "what is the impact of our work", we thought that there would be no better way than asking that question directly to the people who have benefited from V-Lab.
This is the purpose of this booklet. 20 of the people who went through our programs were interviewed and asked about their experience with V-Lab with the view to determine how V-Lab has impacted their lives. We recognize that 20 is a small sample compared to the overall number of people that we have served but we feel that, by selecting people who have participated in different programs, and who are at different stages of their personal and professional development, it is quite representative of the results that we have achieved so far.
These 20 stories are the stories of remarkable Ni-Vanuatu men and women who all have shown extraordinary commitment to V-Lab and to their respective projects. We therefore commend them all for their hard-work and dedication and wish them all the best for their journey!
As to you, the readers of this article, it is our hope that you will feel as inspired as we are upon reading these short stories.